New Delhi: Chief Minister Jai Ram Thakur today said Union Minister Nitin Gadkari had approved a proposal of the Himachal Pradesh government to increase allotments under Central Road Fund (CRF) for improvement of identified black spots and to erect Crash Barriers alongside the roads in the state.
The CRF for the state has been increased from Rs 210 cr to Rs 300 cr, the chief minister said in a press release issued here after his meeting with Union Minister for Road Transport and Highways Nitin Gadkari today in National Capital.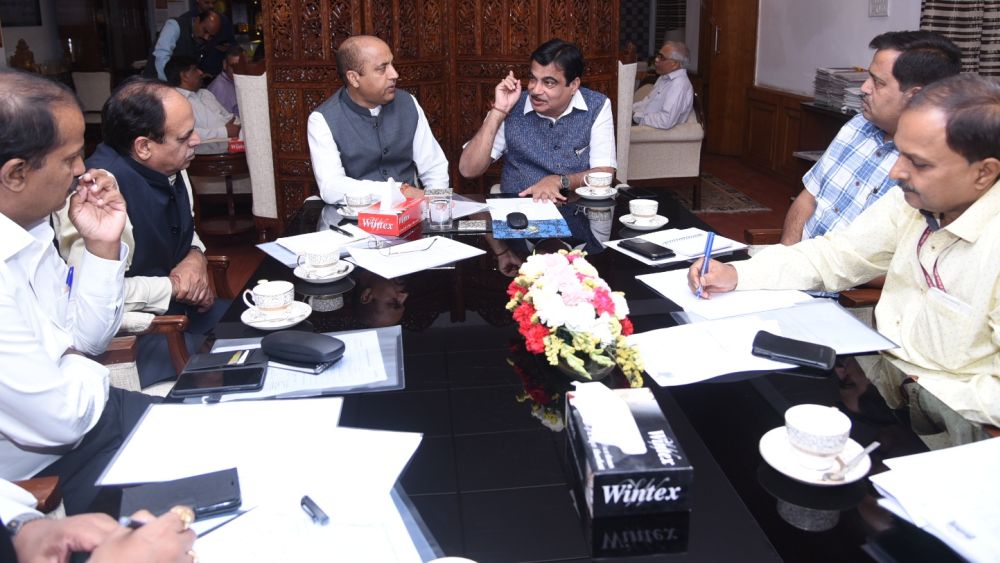 Keeping in view the topography of Hill States and occurrence of accidents, the Chief Minister Jai Ram Thakur also demanded the Union Minister to make a concrete policy on road maintenance and road safety.
Expressing gratitude to the Union Minister for approval of 69 new National Highways for Himachal Pradesh, the Chief Minister urged to initiate construction work. While Union Minister directed the officers to complete all the formalities for construction of new highways approved for the state, an official communique read.
Union Minister also directed the authorities to smooth flow of tourists and repair and carry construction work on national highways in such a way that there was no inconvenience to tourists coming to the State.
Nitin Gadkari instructed the National Highways and other senior officials of his Ministry to hold a meeting in Shimla in first week of May with Officers of the state.