New Delhi: Himachal Pradesh has registered 16000 TB patients during 2017-18. The state has at present 450 Multi-Drug-Resistant Tuberculosis (MDR- Tuberculosis) patients are under treatment.
Health Minister Vipin Singh Parmar, in the 'END TB' Summit organized by the Union Ministry of Health and Family Welfare in New Delhi today, said that the Himachal Pradesh is the first to provide nutrition to MDR- Tuberculosis patients which has now been adopted by most states, he said.
Parmar delivered a presentation about the implementation of Tuberculosis eradication in the State. He informed that the State Government had already geared up for completely eliminating this dreaded disease, TB from the society.
The health minister said that case detection rate and treatment success rate of Himachal Pradesh are very good and added that according to NITI Ayog report 2018, HP secured first position in TB Patients registration.
The Health Minister said that Himachal Pradesh will be the first state to launch Mukhya Mantri Kshay Rog Yojna on 24th March on World Tuberculosis Day and added that a budget provision of Rs 2 crore has been proposed for the same.
He informed the Summit that so far there are no modern tuberculosis labs in the state but now Govt. of India has sanctioned Rs one crore for setting up modern tuberculosis labs out of which 50 lakh each have been provided to IGMC Shimla and H P Govt TBS Dharampur. 15 C B NAAT modern machines have been installed in all the districts during last one year whereas three machines have been recently installed at Rampur, Palampur and Nurpur, he added.
Revised National Tuberculosis Control Programme (RNTCP) has been implemented in the State in a phased manner and H.P secured second position during the NHM programme award function at Indore, he added.
Earlier Prime Minister Narendra Modi inaugurated the Summit. Union Health and Family Welfare Minister JP Nadda was also present on the occasion.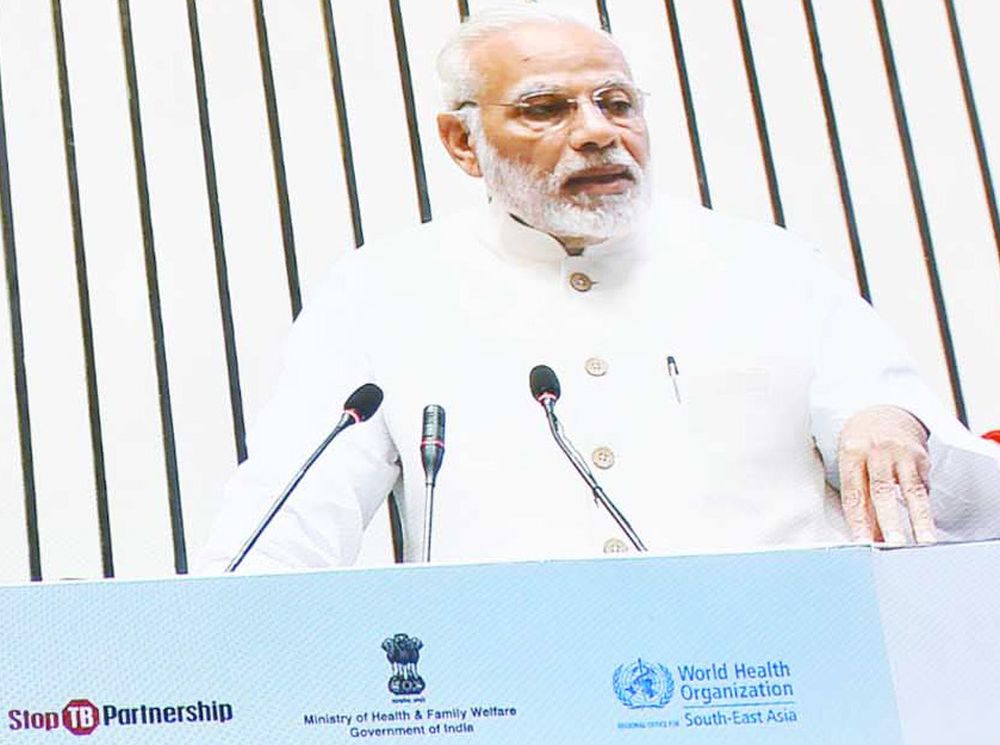 The Prime Minister expressed confidence that End TB Summit would be a landmark event towards the complete elimination of TB. He said every step taken towards the eradication of this disease, is also linked to the betterment of the lives of the poor.
The Prime Minister announced that India has set a target for complete elimination of TB by 2025, as against the global target date of 2030. He said the Government is working comprehensively towards this goal.
The Prime Minister said frontline TB physicians and workers are a crucial part of the drive to eliminate TB. He said those patients who overcome this disease also inspire others.
Representatives from various states and concerned officers of Govt of India attended the Summit.