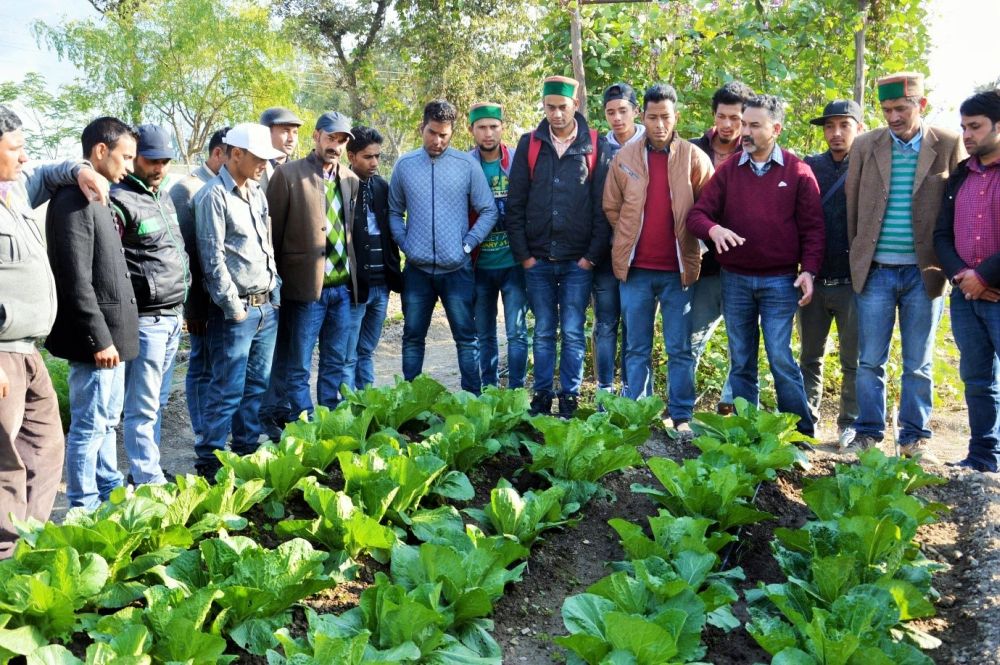 Fifty farmers from Kinnuar district of Himachal Pradesh attended a six-day training programme at the Dr YS Parmar University of Horticulture and Forestry (UHF), Nauni.
The programme titled 'Production Technology of Horticultural crops' was sponsored by the Satluj Jal Vidyut Nigam (SJVN). The University has pact with SJVN for imparting short-term skill development training to the farmers of Himachal Pradesh.
UHF's Directorate of Extension Education conducted the training, which was attended by farmers from the Tranda and Nichar panchayats of Kinnuar.
Explaining about the programme, coordinators Dr. Jitender Chauhan and Dr. Manica Tomar, said that the farmers were given complete package on horticulture production technology ranging from training and pruning of fruit crops. The training also focussed on the scope and importance of exotic vegetable production. Apart from field visits, the participants also got a chance to attend expert lectures.
In one such lecture, Dr. Vijay Singh Thakur, Director Extension Education, explained about the diseases in apple crops. He highlighted the impact of climate change on disease development in temperate crops and suggested effective means of counter them.
Participants were also introduced to floriculture, propagation, nursery production and clonal rootstocks for high-density plantation in apples during the six-day training. Scientists at the University also explained about the promising varieties of important temperate fruits, formation of self-help groups and integrated pest management. Beekeeping, post-harvest handling of fruit crops, agroforestry systems for sustainable development were some of the other areas taken up during the training. The trainees visited Directorate of Mushroom Research, Chambaghat and Krishi Vigyan Kendra, Kandaghat for an exposure visit.
Dr. Raj Kumar Thakur, Joint Director (Communication), explained the importance of such programmes and motivated the trainees to take part in skill development activities. He also distributed the certificates and training kits to the participants.