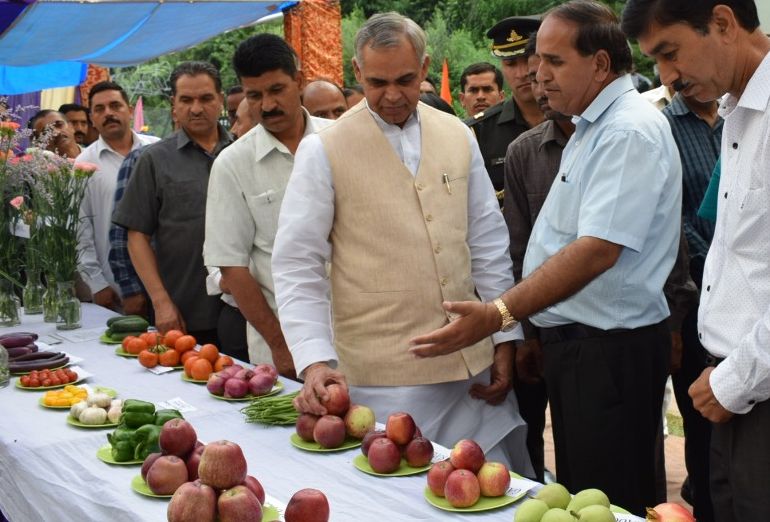 Sadhupul: Advising scientists of Horticulture University Nauni to come forward for changing the nature of farming, Governor Acharya Devvrat asked them to prepare high yield seeds to increase the farm productivity.
The Governor, while addressing the progressive farmers in a seminar at Sadhupul in Solan district on organic and traditional agricultural crop by Youth for Sustainable Development, Shimla and Vivek Organization, Sadhupul, said the India has remained agricultural country since the ancient times where there used to be cottage industries at village level which were sufficient enough to cater to basic needs of the people. But with the changing times, circumstances have changed and it is a matter of great concern that today farmers are committing suicide.
He said the farming sector can be improved by adopting zero budgeting natural farming and evolving such system where farmers need not to take loans for agricultural activities.
The Governor appreciated the efforts of Youth for Sustainable Development organization for organising this seminar as such activities will go a long way in motivating farmers to adopt natural farming.