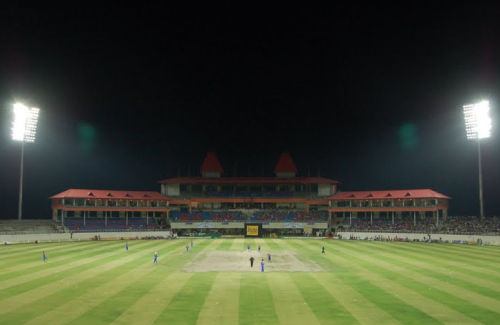 Himachal Pradesh Cricket Association, which had locked horns with the Kangra police over the security for the schedule ODI, took a U-turn on the issue on after a meeting with the district police officials.
Earlier HPCA officials has alleged that the association had received a letter from district police chief demanding Rs 70 lakh in lieu of providing security cover for the match.
However, today, after the close door meeting between HPCA officials and district police it was decided that police will provide security inside as well as outside the stadium. HPCA spokesperson Sanjay Sharma announced it at a press conference. He also added that whole misconceptions were arises because of communication gap.
HPCA spokesperson clarified in the press conference that
We have urged the police to provide security only outside the stadium. As far as security matters inside the stadium are concerned, these are always looked after by the association and we will do it on our own and association will compensate only for internal security, if the police will provide it
He had also said that outside the stadium, it was the duty of government and police to make security arrangements and ensure smooth flow of traffic and avoid any untoward incident so that spectators coming to see the match do not face any harassment.