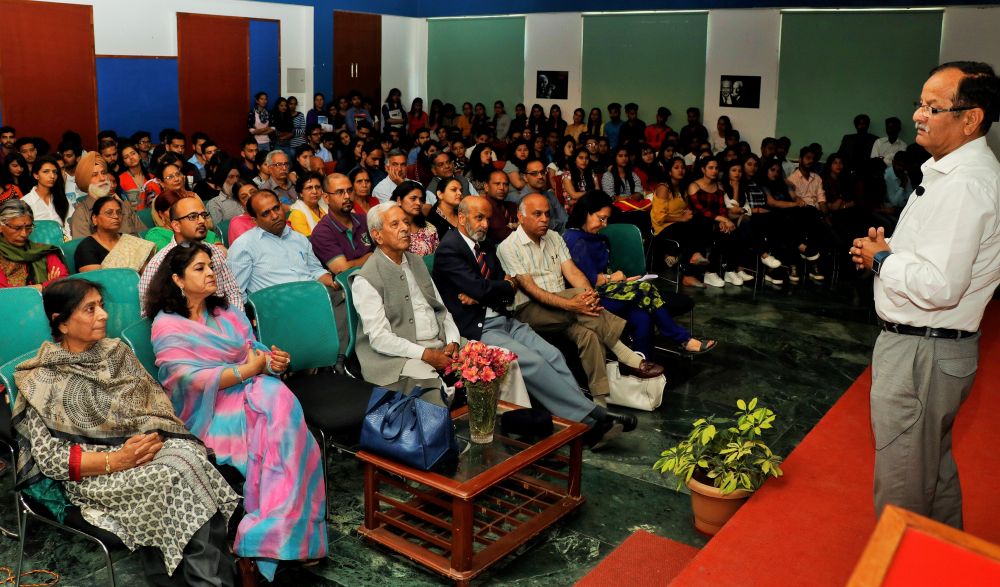 Solan: Brigadier Govind Singh Sisodia, a senior army officer who lead NSG's successful anti-terrorist operations at Hotel Taj and Trident during 26/11 attacks, feels that the government should positively engage youth leaders in Kashmir to tackle the present situation.
Brigadier Sisodia, hails from Chopal assembly constituency of Shimla district, is a well-known security professional with rich experience in handling complex security situations. Besides Army and NSG, he was a member of the International Security Liaison Group for Commonwealth Games. He was also associated with the BCCI as Security consultant for the Indian cricket team. He was addressing a 'Guru Lecture Series' at the Solan based Shoolini University.
Recalling the eventful day of 26/11, Brigadier Sisodia said that there was total confusion and panic in Mumbai. Despite the general notion, that blamed media for its coverage, the senior officer gives a lot of credit to them. He stated
"The coverage by the media united the whole country and patriotism was at its peak which boosted the morale of the team tasked with the duty of eliminating the terrorists. It was due to the media coverage that the whole world saw what was happening in the country and eventually put pressure on Pakistan, which was in denial mode until then."
On the current situation in Kashmir, the highly decorated army officer who has spent a considerable time in the valley, said, "We have always engaged politicians and separatists leaders, but there is no connect with the people especially the youngsters. The Government should engage the youth leaders in a positive manner."
He shared various facets of the army with the students. Highlighting the leadership quality of the armed forces, he narrated anecdotes of the brave men who laid the lives during the 26/11 operation and how their selfless acts of valour had saved the lives of their team and the innocent citizens. "Nobody in the armed forces works for an award. We are trained to do extra," added Sisodia.
His advice to the students- Innovation and initiative are part-and-parcel of life, so keep your eyes and ears open and focus on your ambition.