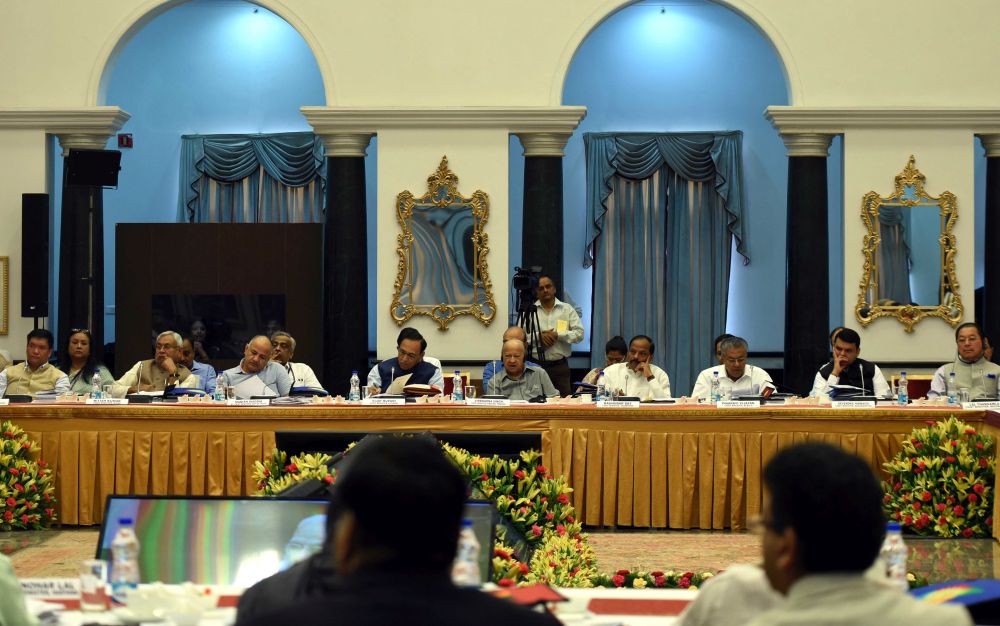 New Delhi: Himachal Pradesh asked for ensuring adequate funding for centrally sponsored schemes so that they could be completed in time.
Chief Minister Virbhadra Singh, in the 3rd meeting of Governing Council of NITI AAYOG at Rastrapati Bhawan today, rued that allocations under some centrally sponsored schemes like Flood Management Programme, Accelerated Irrigation Benefit Programme (now part of Pradhan Mantri Krishi Sinchai Yojna) and National Rural Drinking Water Programme have been drastically reduced resulting in difficulty in completing ongoing schemes under these programmes.
He apprised the meeting that reimbursement claims of Rs 105 crore under Accelerated Irrigation Benefit Programme and Rs 125 crore under Flood Management Programme were pending with the Central Government and added that the State has received Rs 148 crore less in comparison to funds received in 2013-14 under National Rural Drinking Water Programme during last three years. He said that releases under Rashtriya Krishi Vikas Yojna for Himachal Pradesh have come down to Rs 52.76 crore in 2016-17 as compared to Rs 77.40 crore in 2013-14.
The Chief Minister also demanded for enhancing allocation under Rashtriya Krishi Vikas Yojna keeping in view high investment requirements in agriculture sector in hill states.
Virbhadra Singh revealed the State Government was preparing a 15 year vision, 7 year strategy and 3 year action plan for inclusive and sustainable development of its economy.
The Chief Minister said that steps were being taken to pass the HPGST law and added that GST workshops and seminars were being conducted and help desk is being established which will play an essential role in addressing problems of dealers.