Bharat Sanchar Nigam Limited (BSNL) an Indian state-owned telecommunications company is keen to give tough competition to new entrant Reliance Jio, and launched new unlimited plans for data and voice with maximum validity.
BSNL launched three new unlimited data packs (combo). One package offers unlimited calls+data, one offers only data, and the last allows almost unlimited calls per month with unlimited data. These are cheapest cell phone plans for data and voice calls in the present market. The new plans are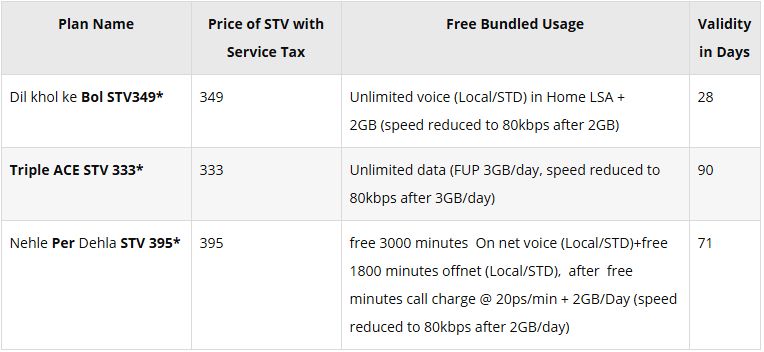 BSNL has also revised the existing unlimited data package tariff to a great extent, aiming to retain its customers with cheapest cell phone plans for data and voice calls in the current market.
Apart from the new launches, the most trending plan initiated by BSNL from 16.03.2017 is STV339. Now, this special tariff voucher revised with new enhanced data. As on date, this STV339 allows 2GB per day FUP limit, but now this unlimited data pack offers 3GB data per data without speed restriction, after that, it restricts to 80kbps.

BSNL Himachal Pradesh has so far maintained its supremacy and in Shimla district only state-owned Telecommunication Company has registered over Rs. 100 crore revenue in the recently ended quarter.
Giving impetus to the high-speed data war in modern Indian telecom market of India, BSNL initiatives would give solid counters to Reliance Jio, Airtel, Idea, and other Telcos.