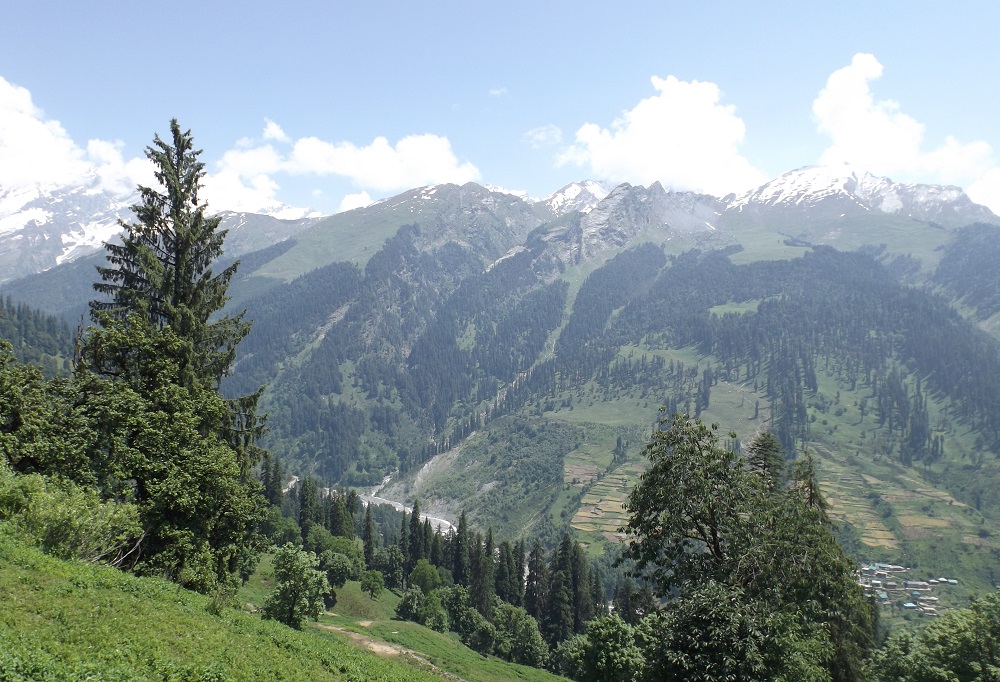 Chills and thrills Manali sends down your spines are unrivaled. This is why the small Himalayan town has risen to international fame to become the adventure capital of Himachal Pradesh. The place has become travel hotbed for travelers from around the world. It's no more a foreigners' paradise or a honeymoon destination but much more than that. It is a perfect getaway for those looking to taste some adventure and soak in peace and tranquility of the place. No one can resist the positive aura this place exudes. Positivity and magic of this small Himalayan kingdom has left numerous Bollywood stars perplexed for decades. Perhaps, this is why Akshay Kumar could not stop himself from writing such an endearing tweet that brought honor to not just Kullu and Manali but the entire state.
Akshay Kumar, who is in Manali to shoot his new film 'Jolly LLB 2,' is keeping the small hill town in limelight. His most recent tweet in form of a small video accompanied by a caption praises Manali for its pristine beauty. The tweet reads:
"Why vacation abroad when we have our very own beautiful Manali! Hear all about it from these lovely ladies."
Why vacation abroad when we have our very own beautiful Manali! Hear all about it from these lovely ladies. #IndiaTripping pic.twitter.com/6iSmAkXjSm

— Akshay Kumar (@akshaykumar) October 8, 2016
His conversation with two local women admiring the beauty of the valley and its potential as international tourist destination portrays innocence of localites and their faith in deities. During the discourse of conversation, ladies can't help blushing while talking to the Bollywood star.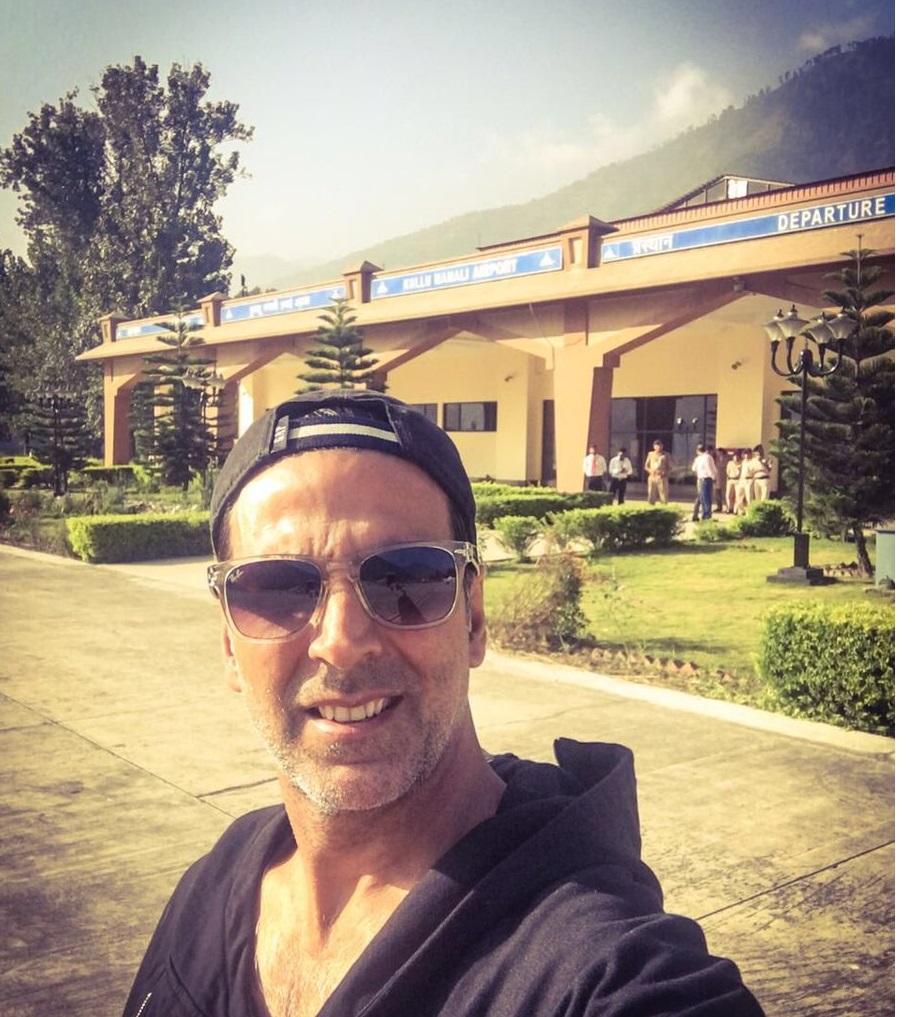 Kullu-Manali is Himachal's precious jewel and celebrities have fallen for the salubrious environment that perfectly blends with marvelous landscapes of the Kullu Valley, with River Beas and its tributary River Parvati flowing through its heart, encapsulated by high mountains covered in lush green deodar forests. People have unmatched sense of hospitality are overwhelmingly soaked in their vivid culture with a very rich history that dates back to early 17th century.
Akshay Kumar points his camera towards two lovely ladies to ask about places worth visiting in Kullu. In reply, Akshay gets names of temples or places of religious and historical importance including Hidimba (Doongari) temple, Vashisht temple, and Manikaran with a passing reference of snowfall. Kullu and Manali are places that have a beautiful temple rising to sky-piercing heights on every second curve you take. This is the reason Kullu is also known as 'The valley of gods.' Some of them are:
Hidimba (Doongri) Temple
The Hidimba Doongri Temple is dedicated to Goddess Hidimba, wife of Bhima of Mahabharata. The temple was built by Raja Bahadur Singh of Kullu in 1553 A.D. along with its four tiered pagoda-shaped roof. The temple walls, including the entrance, are filled with carved figures and symbols. The carving is believed to be one of the best works in this field. The valley is at its best during spring season, spilled with multi-colored flowers and vegetation. Locals celebrate this season as "Doongri Fair."
Vashisht Temple
Dedicated to sage Vashisht, the temple is situated 2.5 km from Manali and 45 km from Kullu. In addition to its natural beauty, the place is also popular for its Sulphur-water springs. The spring water is believed to have incredible healing power, especially for patients with skin diseases. With a view of gushing waters of River Beas, one can see snowcapped mountains from the temple. As per mythology, Bhima during the exile of Pandvas, had come across this place and had fallen in love with Hadimba –mother of Ghatotkach.
Manikaran
Manikaran, located to the northeast of Bhuntar in Kullu, is another popular pilgrimage for both Hindus and Sikhs. It is believed that Manu had recreated human life after the flood. The temple complex has temples dedicated to Rama, Vishnu, and Krishna. It is believed, that Goddess Parvati had dropped her ear-ring at this place, which was seized by a Shesh Naag. Lord Shiva had performed cosmic dance when it was not returned by Shesh. The jewel was brought up by streams of water that popped up from under the earth. Since then, the place has natural hot-water springs, which has made it very popular among tourists as well as pilgrims.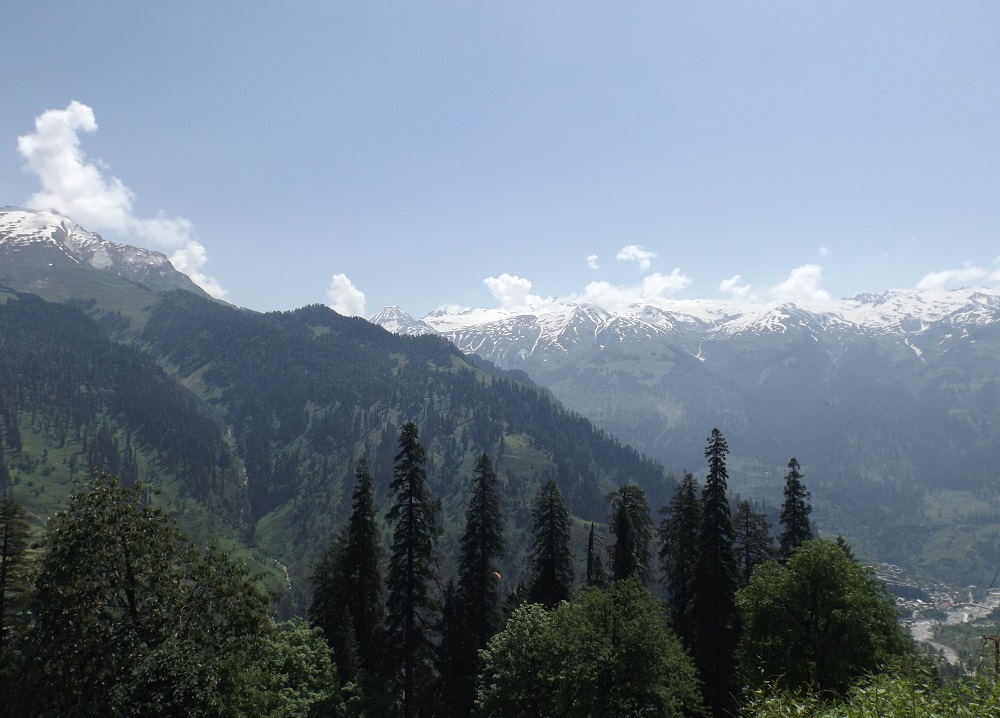 The land is full temples and places of high religious importance. You will find many other ancient temples like Bhekhali Mata Temple, which is about 1,500-year-old and Bijli Mahadev Temple perched on a hilltop visible from lowlands of Kullu. It is not just the temples and other religiously important places that attract tourists from around the world. High passes and deep valleys home to adventure activities are some other notable places that drive people crazy.
It is true that summarizing vast historical and mythological facts about the valley of gods in a few words is difficult, but one thing that we are sure about is the fact that Kullu is a place that you must visit in your lifetime. The place is well-connected to major cities of India through road and air, but more attention to roads and infrastructure needs to be given so that people can explore more beautiful and unmapped places nestled deep in the valley. In Akshay Kumar's words, "do not underestimate the pristine beauty of our own nation vested in various geographical regions."