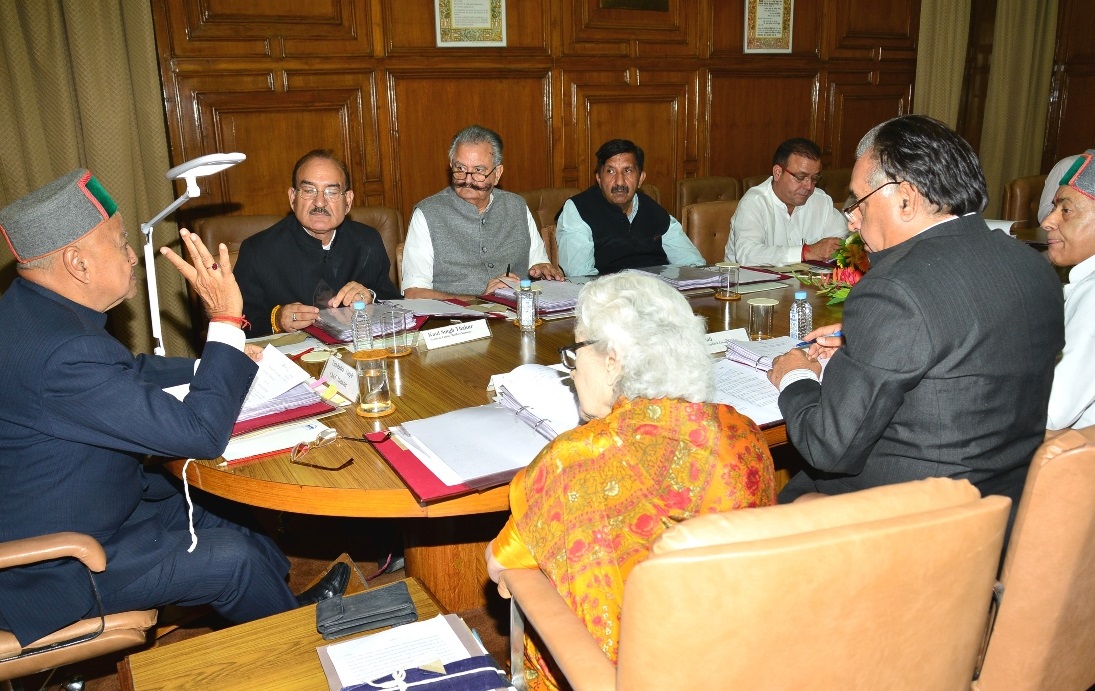 Shimla: The Himachal Pradesh Cabinet has accorded approval to make amendments in Hydropower Policy 2006 in respect to transfer of shares by Himachalis to Non-Himachalis.
The Cabinet, presided by Chief Minister Virbhadra Singh, allowed that Himachalis can sell or transfer 49 percent equity shares to Non-Himachalis at any stage after allotment of projects upto 2 MW capacity and full disinvestment after two years of commissioning of the projects. Similarly, in case of bonafide Himachalis to whom projects upto 2 MW to 5 MW capacity are allotted, they can sell/transfer 51 percent equity share to non-Himachalis at any stage after allotment of projects and full disinvestment after two years of commissioning of the projects.
However, subjected to the condition (in both the above cases), it was decided to levy some appropriate fee for transfer of equity.
Besides, the Cabinet gave its nod to cancel the four projects namely Joiner-II (3MW) in district Chamba, Kanda (0.80 MW) in district Sirmaur, Rawin (1 MW) in Shimla district and Chahod (2 MW) in district Mandi.
The Cabinet also accorded approval to 100 units of free electricity per month to the families affected by Hydel projects in the State as per the subsidized tariff determined by Himachal Pradesh Electricity Regulatory Commission (HPERC) from time to time with respect to Local Area Development Committees of the districts and the balance amount equivalent to the quantum of subsidy with the state government. This shall be done once in a year since the tariff is determined by HPERC.
It approved to open new Hydro Power Engineering College Bandla in district Bilaspur.
The Cabinet also make amendment in the Himachal Pradesh Miscellaneous Adventure Activities Rules, 2004, which would besides the existing HP Aero Sports and River Rafting Rules will include many Miscellaneous Adventure activities as river crossing, zorbing, hot air ballooning, skiing, trekking, rock climbing, bungee jumping, rolling balls/water balls, zipline etc. However the objections/suggestions with regard to rules would be invited from the general public before finalization.
The Cabinet also approved amendments in section 3 of the Himachal Pradesh Tax on entry of goods into Local area Act, 2010.