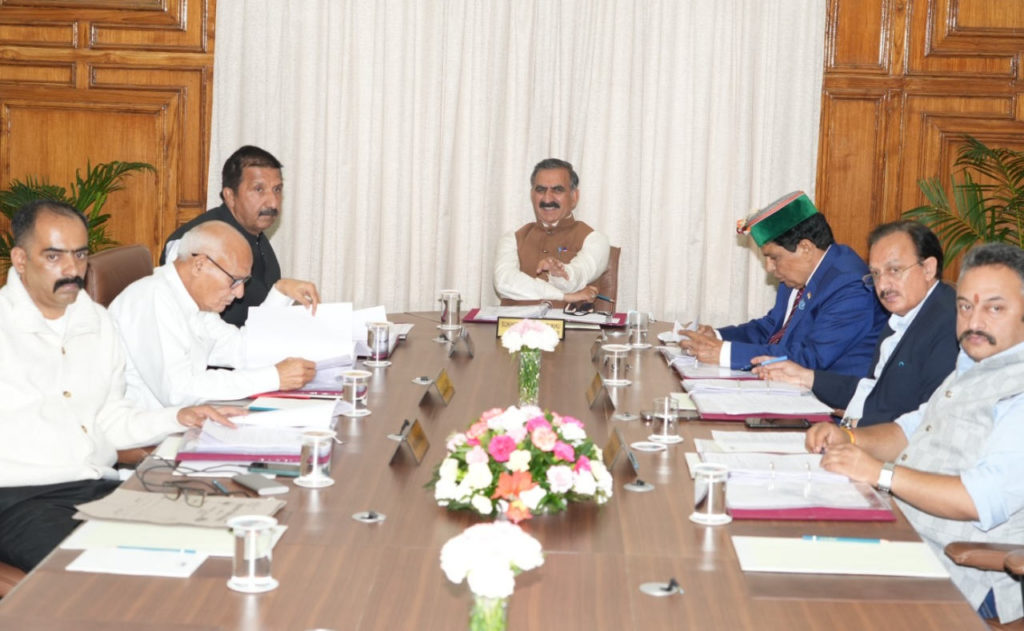 Shimla – In a recent Cabinet meeting held in Shimla, the Himachal Pradesh government has taken a decisive step to reinforce the state's law enforcement capabilities. The Cabinet has approved the recruitment of 1226 Constables in the Police Department, addressing the need for additional personnel to enhance security and maintain law and order effectively.
This significant recruitment drive includes the appointment of 877 male constables, 292 female constables, and 57 constable drivers. The allocation of positions reflects a strategic approach to meet various policing requirements, ensuring a well-rounded and balanced police force.
The decision to bolster the police force comes in response to the evolving security challenges and the government's commitment to providing a safe environment for residents and tourists alike. It is expected to have a positive impact on crime prevention and swift response to emergencies across Himachal Pradesh.
In addition to fortifying the police force, the Cabinet has also taken several other crucial decisions to address various challenges and improve public services:
Cracking Down on Illegal Mining Activities
To combat illegal mining activities that have posed environmental and economic challenges, the industries department will receive a boost with the recruitment of 12 Mining Inspectors, 24 Assistant Mining Inspectors, and 38 Mining Guards. These new hires will play a pivotal role in monitoring and curbing unauthorized mining operations, ensuring sustainable resource management.
Recognizing the significance of horticulture in Himachal Pradesh's economy, the government has approved the hiring of 50 Horticulture Extension Officers. These officers will support and promote horticulture practices, further boosting the state's agricultural sector.
In a bid to enhance data collection and analysis capabilities, the Cabinet has approved the recruitment of 10 Statistics Assistants within the Economic and Statistics Department. This move aims to improve the accuracy and reliability of data-driven decision-making processes.
The government is also taking steps to improve healthcare services by creating and filling new positions in the medical sector. Dr. Radhakrishanan Government Medical College in Hamirpur will witness the addition of 8 Associate and Assistant Professors across various departments, further elevating the standard of medical education and services in the region. Additionally, one new Assistant Professor position will be established in IGMC Shimla to provide specialized medical services to the people.