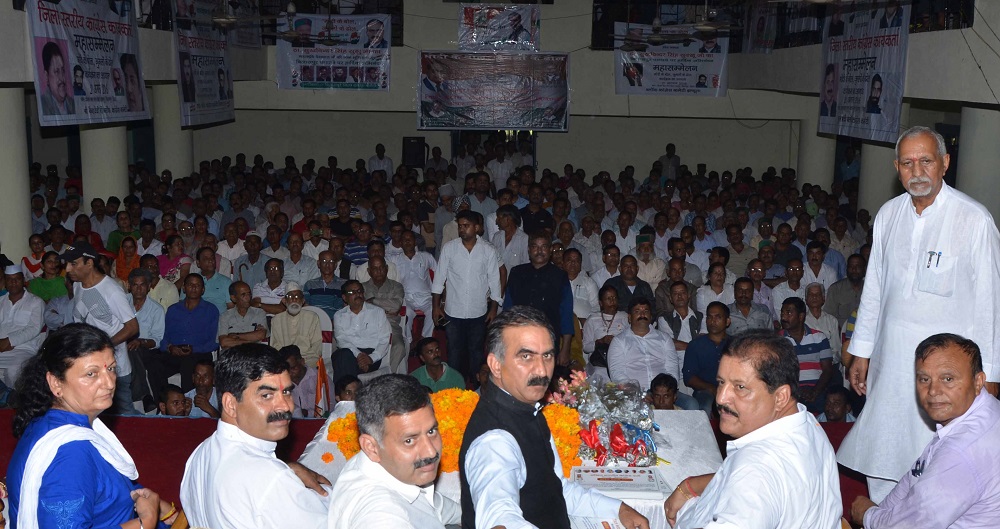 Himachal Congress President Sukhvinder Singh Sukhu criticised BJP MP Anurag Thakur for pursuing pseudo nationalism to pursue vested political interests and said that BJP's Tiranga Yatra was just an attempt to divert the attention of the general public from their failure to provide any relief to poor people, farmers or any other community as was promised.
Sukhu, while addressing the party meeting at Bilaspur under Modi ke Bol, Jumlon Ke Dhol, termed the use of National Flag in any political programme unconstitutional. He said
"The use of National Flag for political programmes is highly objectionable and must be immediately stopped"
State Congress president dared him to carry out Tiranga Yatra in Kashmir as he did during in 2010-11 when BJP was in opposition.
He accused BJP of practising pseudo nationalism and pseudo patriotism and said that it was a fact that the base of terrorism not only in India but the world was laid with the release of the three ultras.
Congress president also accused Prime Minister Narendra Modi for fooling the entire nation by showing them dreams of Achche Din during last 2014 Lok Sabha elections. "But now the truth is that the Prime Minister had even snatched two time meal from the common man and the Dalits and minority section of the society are the worst hit," he said, adding that the BJP is now trying to misguide the Dalits once again.