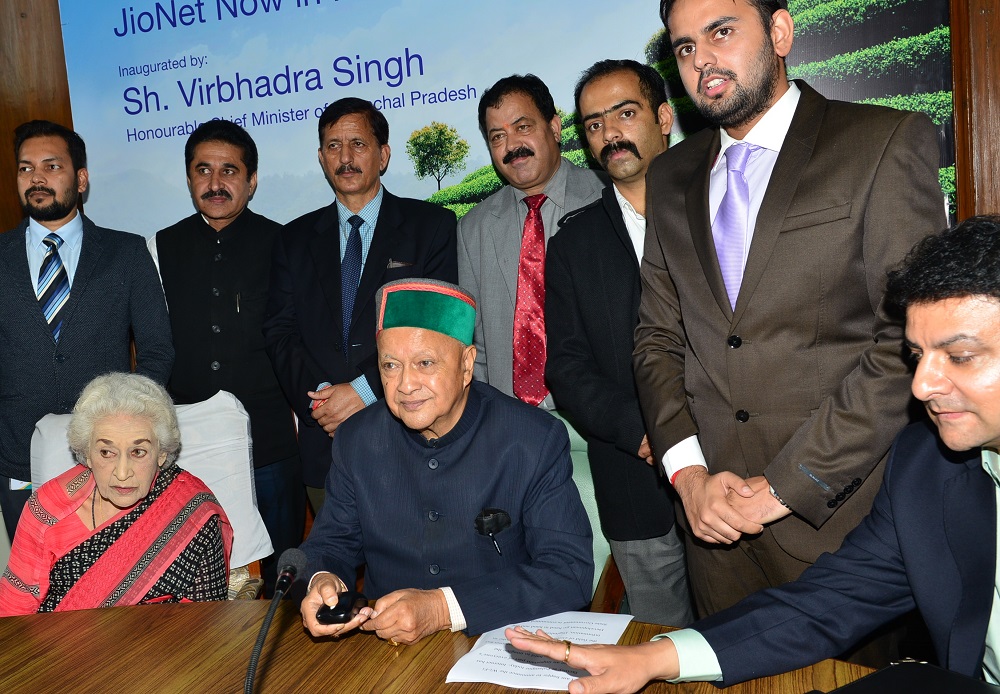 Chief Minister Virbhadra Singh launched the free Wi-Fi facility for Palampur town and with this, the entire Palampur town would be covered under the facility. As many as 51 sites of Wi-Fi have been set up at different places in the town making it the first such town in the State to be fully covered with this facility provided by Reliance-Jio.
Virbhadra Singh promised to provide Wi-Fi facility in all the Government colleges of the state in near future. He said that the State Government would soon implement the State-level Policy (SLP) for Wi-Fi, which would enable all telecom operators to install Wi-Fi equipment in urban areas of the State to make Himachal Pradesh, the first State to come up with such a policy.
The Chief Minister said that Digitalization and development go hand in hand and the State Government was committed to provide high speed internet access to all its citizens.
He said that launching of this service by Reliance Jio in Palampur and other few Government colleges was a welcome step.
Information Technology and IPH Minister Vidya Stokes appreciated the efforts and said that it would go a long way in strengthening IT services in the State.
IT Advisor to Chief Minister Gokul Butail briefed that as many as 21 Government colleges in the State, Mall Road, Manali, Kotwali Bazar Dharamshala and 17 Bus Stands in the State were connected with Wi-Fi facility provided by the company.