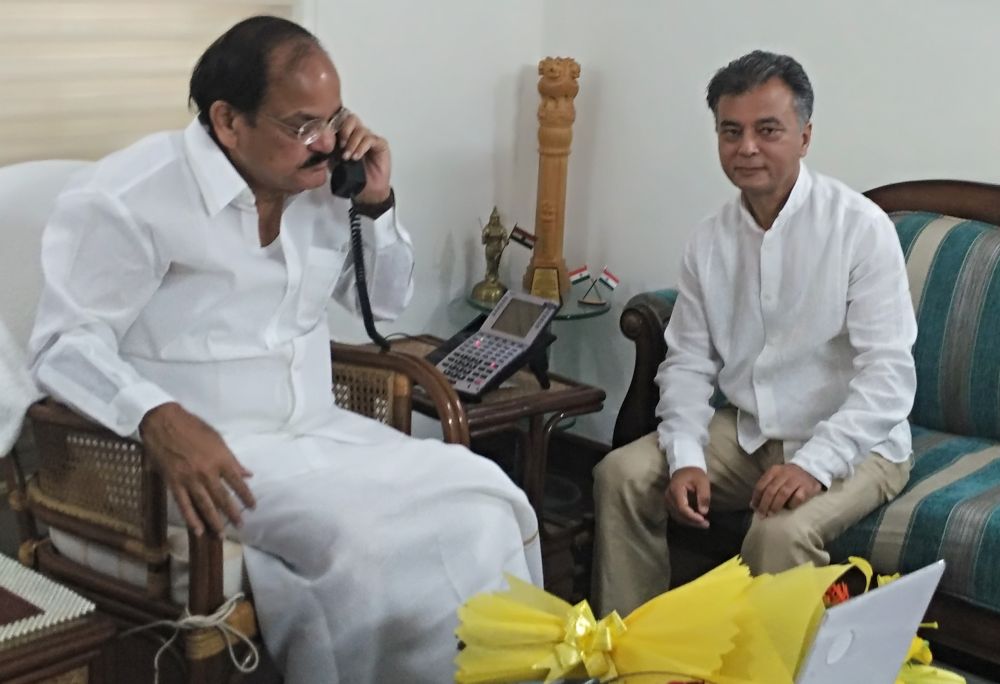 New Delhi: Rural Development and Panchayati Raj Minister Anil Sharma urged the Central Government to include Mandi town of the State in Atal Mission for Rejuvenation and Urban Transformation (AMRUT) Scheme.
Sharma, in a meeting with Union Urban Development Minister M. Venkaiah Naidu today, apprised that Mandi has its own religious and traditional significance.
Anil Sharma apprised the Union Minister that Shimla and Kullu towns have already been brought under the AMRUT scheme and urged to include Mandi as well. He said that it was important to include Mandi under the scheme to preserve the cultural and historical significance of the town.
Sharma said that Mandi town was situated on the banks of Beas River, which fall under the central zone from geographical point of view and was known as Chhoti Kashi. He said that the Kashi at Banaras has about 80 temples whereas Mandi has 81 temples. He said that it was an important tourist destination and an entrance door for Kullu.
Naidu assured Anil Sharma of considering the same, whenever the towns would again be selected in near future.