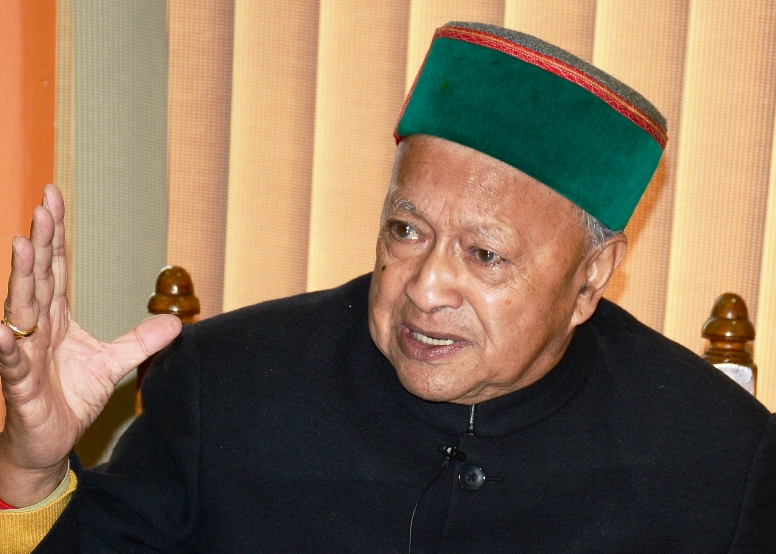 Himachal Pradesh government has rejected the National Green Tribunal's (NGT) proposal to only ply Compressed Natural Gas (CNG) buses to famous tourist destination Rohtang Pass.
Chief Minister Virbhadra Singh, while talking to press in Shimla, completely rejected the idea of plying only CNG buses to Rohtang and commented that the world exists even beyond Rohtang Pass.
He termed the NGT decision unfeasible and commented that people in European Nations with high wide open lush green pastures and meadows, run their business to facilitate the tourists with a condition that they keep their environment clean and they take stringent measures to ensure clean surroundings. Virbhadra Singh said that there's no harm if such facilities are available at Madi for tourists and other passengers.
Virbhadra Singh said that livelihood of many people of Kullu-Manali including taxi drivers, Dhaba owners was being affected with the decision of NGT. He added the move of NGT to close the Dhabas at Madi just below Rohtang pass was an uninvited and assured to take the matter with the Green Tribunal for reviewing in the larger interest of the locals.
The Chief Minister said that he was committed for preservation of environment and ecology of the State and had always supported the environmental issues.
The Chief Minister also feels there was no reason for opposing the ambitious rope-way to Rohtang Pass. He said
"There is no ban on those who want to visit Rohtang by their cars or Taxis, but I think the tourists who want to enjoy the real beauty of the mighty Rohtang covered with white blanket of snow will definitely love to go by rope-ways"
He, however, admitted that too many vehicles reaching Rohtang Pass rather spoil the natural grandeur of snow therefore setting up rope-way was not a matter to be opposed.
The National Green Tribunal had order to ban tourists' and Government vehicle, more than 15 years old, to Rohtang pass and proposed to ply CNG buses for tourists. The Tribunal had also ordered removal of dhabas enroute to Rohtang Pass.
Mobilized against the NGT order, affected taxi drivers, Dhaba owners and others affected people had met Chief Minister Virbhadra Singh, during his latest Manali tour, and urged him to intervene.