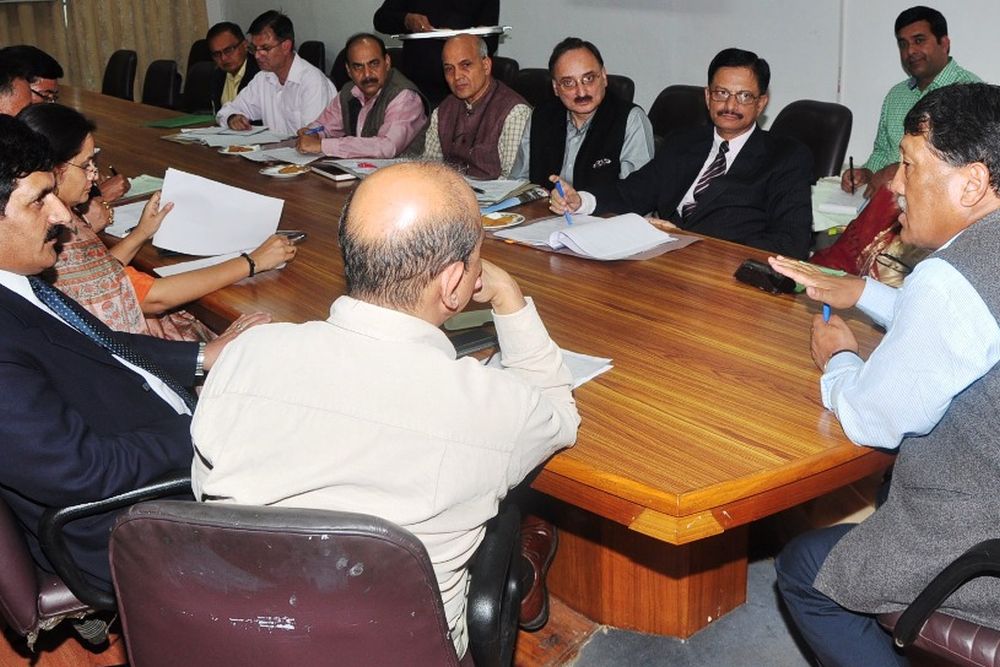 To weed out cannabis across the state, Government has decided to launch an intense fifteen days long campaign from 22nd August, 2016.
Chief Secretary VC Pharka, in a meeting convened today for chalking out a comprehensive plan for checking drug menace in the state, urged people to extend support for the campaign being launched for removing cannabis from private and government lands by either destroying the same or informing the nodal agencies like Deputy Commissioners, Superintendents of Police, Tehsildars and SHO of concerned area in public interest especially for the welfare of youth.
He directed the Forest, Revenue, Police and Rural Development and Panchayati Raj departments in particular to coordinate at Divisional Commissioners level to chalk out district wise plan by 10th August, 2016 and submit the report for implementation of the same. He asked the Panchayati Raj and Public Relations departments to spread awareness about the Special Drive and its objectives by reaching out to people in remotest corners and upto grass-root levels for successful implementation of the campaign.
Pharka directed the nodal departments to focus on Baddi area also where the menace was assuming serious proportions and identify the source from where drugs were being supplied. He also asked the Law department to study the Drugs and Cosmetics Act and propose necessary amendments for making it more stringent.
Chief Secretary stressed upon community mobilization for bringing effectiveness in the campaign and emphasized upon the need for involving panchayats and Representatives of PRIs besides yuvak mandals, mahila mandals and volunteers of NSS and NCC. He called upon the society to be more active in providing right information to law enforcing agencies so that drug menace could be curtailed and we may have secure and clean youth for the future. He also asked to explore the possibilities of involving temple authorities, educational institutions and Power Projects etc under the Corporate Social Responsibility to contribute towards this objective and setting up of drug de-addiction centres.
Additional Chief Secretaries Tarun Shridhar, Manisha Nanda, Principal Secretary R.D. Dhiman, Secretaries Onkar Sharma and Anuradha Thakur, DGP Sanjay Kumar, Director, Information and Public Relations Dinesh Malhotra and senior officers of State Government attended the meeting.