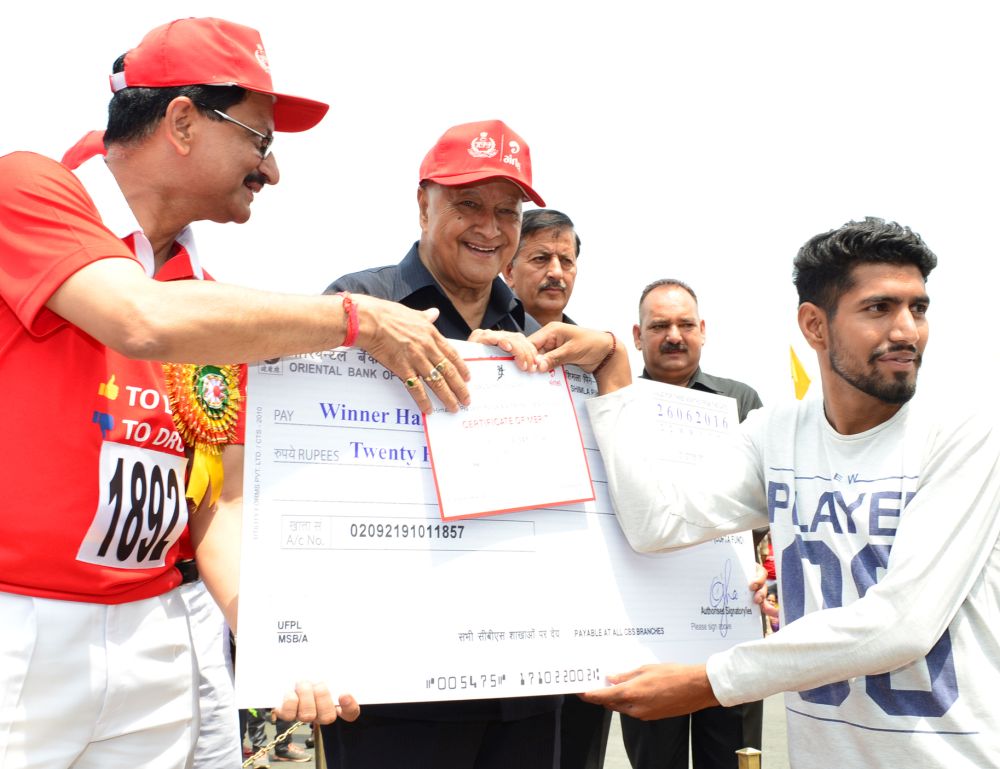 Expressing concern over the raising drug abuse, Chief Minister Virbhadra Singh said drugs contributes to higher rates of domestic violence, child abuse and sexual violence and needs to be curbed stringently.
The Chief Minister said the drugs corroding the foundations of the society, and particularly impacting youth.
Virbhadra Singh, while speaking on the occasion of International Drugs Day, on the theme, 'Drug Free Himachal' organised at the historic Ridge, here today to make aware the society regarding the ills of Drug abuse, organised by State Police and sponsored by AIRTEL, stressed the need to meet the challenges posed by illicit drug trafficking in the country.
He said abuse of drugs were universal and India was no exception to this twin problem. He said
"Illicit drug business attracts criminal organisations because of the huge potential profits" he said, adding that online pharmacies indulging in illicit sale of pharmaceutical drugs was a major problem and needs to be countered effectively"
The Chief Minister said the drug control strategies were generally aimed at achieving a balance between supply reduction and demand reduction of drugs, and without demand reduction there will only be a shift towards other drugs or substances of abuse.
Promoting cultivation of other cash crops and construction of roads in the interior areas of the State would also help checking the cultivation of narcotics.
The Chief Minister urged the judiciary to decide the cases of master minds of drug business expeditiously and on priority basis so that it could be a lesson for others involved in drug business. Besides, he also urged to the NGOs and other organisations to come out openly against the drug peddlers and sensitise the society and imbibe the values amongst the children so as to make them aware of the fatal effects of drugs.
Virbhadra said that Government was committed to stamping out drug menace and termed Inter-agency coordination most essential prerequisite for reduction in the supply of drugs.
Half-Marathon was also organised on the occasion in which people from various walks of life participated to spread the message against drugs. The Chief Minister also distributed prizes to the winners of dream-run for elders, to the differently abled children and others who participated in various events including mini-marathon organised on the occasion.