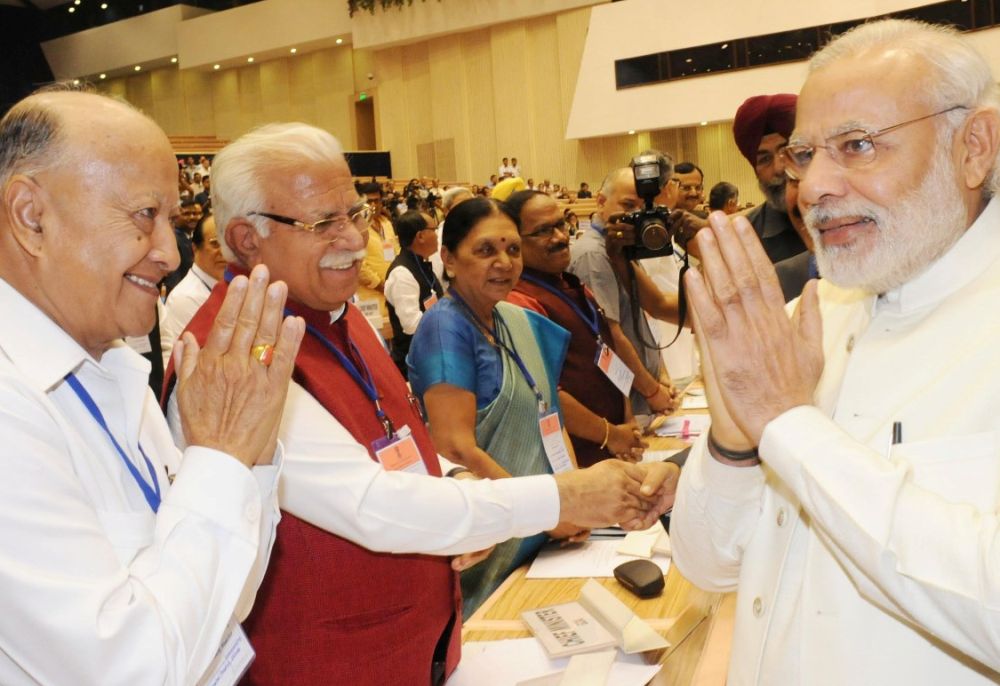 New Delhi: Veteran leader and Himachal Pradesh Chief Minister Virbhadra Singh advocated for peaceful resolution of disputes to establish harmony and progress in the society
The Chief Minister, in conference of Chief Ministers' & Chief Justices' of the States on 'Justice Delivery System' at Vigyan Bhawan, today, said in addition to existing framework of law, Alternative Dispute Resolutions (ADR), has proved to be very effective for speedier deliverance of justice, ADR mechanism, live arbitration, mediation, conciliation, judicial settlement and Lok Adalats have considerable reduced pendency, in the Courts.
He said that State litigation policy of Himachal Pradesh was very clear, that specified unproductive litigation should be avoided at every level, on issues related to the Government.
Virbhadra Singh said formation of State Administrative Tribunal in the State has not only provided speedier justice but also lessened the burden of the State High Court.
He informed the conference that State has created six fully equipped and functional Courts of Mobile Traffic Magistrates, to resolve pendency of cases, in motor vehicles, in Courts.
Virbhadra Singh the State Govt. has also sanctioned Rs. 28.50 crore for construction of Justice Academy at Shimla. He urged the Centre Government to release additional funds worth Rs. 100 crore to complete the project.
Chief Minister said the State Government has also strengthened the Juvenile Justice Delivery System by putting in place 12 Juvenile Justice Boards, 12 Child Welfare Committees, 110 Special Juvenile Police Units, 4 District Child Protection Units and 26 Children Homes.
Additional Chief Secretary V.C. Pharka and P.C. Dhiman were also present on this occasion.