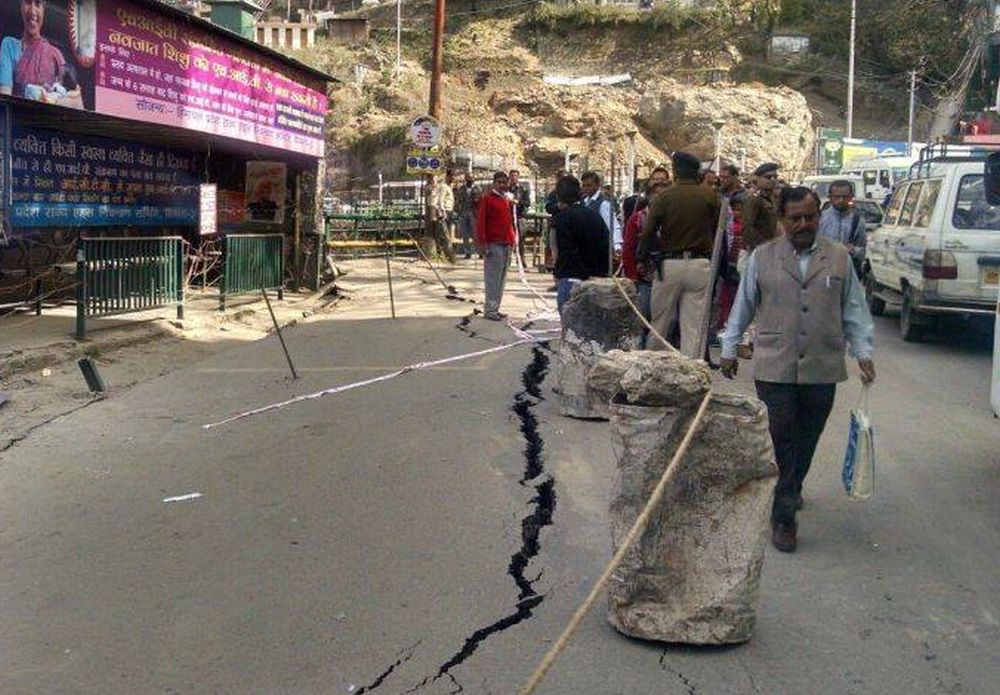 Shimla: Construction of parking lot on circular road near Lift has become a problem for the locals and administration after the road has developed new cracks today morning.
Cracks halted the morning traffic in the city and caused difficulty to the office goers.
Circular road is lifeline of the Shimla city as it regulates smooth traffic movement within the city. In December 2014, a massive landslide, few meters from the present site, had caved the road in and authority had to divert the traffic on alternate routes. It took good two months to restore the traffic on the same road.
Shimla, once the 'Queen of Hills,' is bearing the brunt of excessive, haphazard and unregulated construction, which has already eaten up the entire green pasture of the city, and now posing threats to the city in form of recurrent landslides during the rainy season.