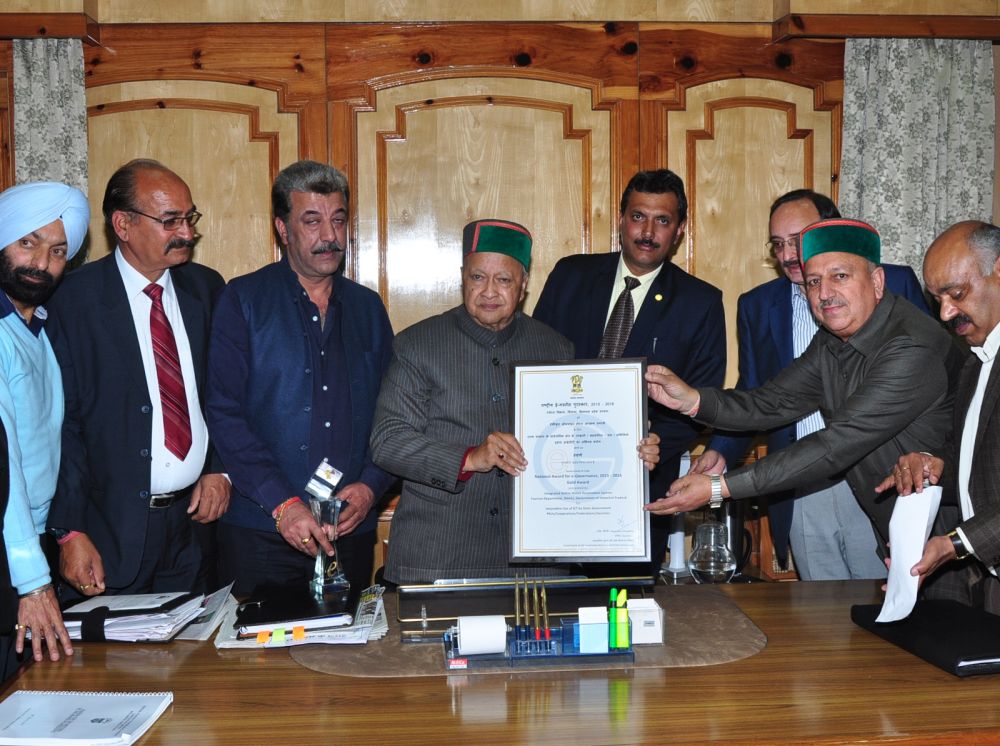 Himachal Pradesh Tourism Development Corporation (HPTDC) has registered gross profit for the year 2015-16 upto February, 2016 Rs. 383.04 lakh.
HPTDC, in its Board of Directors meeting, presided by Chief Minister Virbhadra Singh, revealed that the Corporation earned net profit Rs. 181.89 lakh after providing depreciation to the tune of Rs. 201.15 lakh. Besides, the operational profit of the Corporation for the last year was Rs. 224.59 lakh and net profit of Rs. 19.72 lakh after wiping out previous year net losses of Rs. 457.37 lakh.
The Chief Minister appreciated the efforts of the Corporation for being honoured with "National Award on e-Governance for the year 2015-16 and Gold Award" by Govt. of India for implementing online hotel reservation system and innovative use of Information Communication Technology by State Government.
Virbhadra Singh said that the new units Hotel Gauri Kund in Bharmour, Hotel Nupur in and four Cottages at Kaza had been made functional. Further, the construction of 42 hotel rooms at Kasauli was also in progress.
The Chief Minister stressed upon improving the quality of service in HPTDC units and said that the infrastructure needs to be strengthened. He said that efforts were on to fill the vacant posts besides 211 vacant posts which had been filled by way of promotion and 173 utility workers had been absorbed as trainees and regularized in various suitable disciplines. Employment to 37 officials had also been provided on contract basis, he added.
Chief Minister said that one of the priorities was to release timely benefits to its employees and the Corporation should ensure this.
Chief Parliamentary Secretary Mansa Ram, Vice-Chairman HPTDC Harish Janartha, Chief Secretary P. Mitra, Additional Chief Secretaries V.C. Pharka and Dr. Srikant Baldi, Director, Tourism Dinesh Malhotra, Members BoD, HPTDC were also present on the occasion.