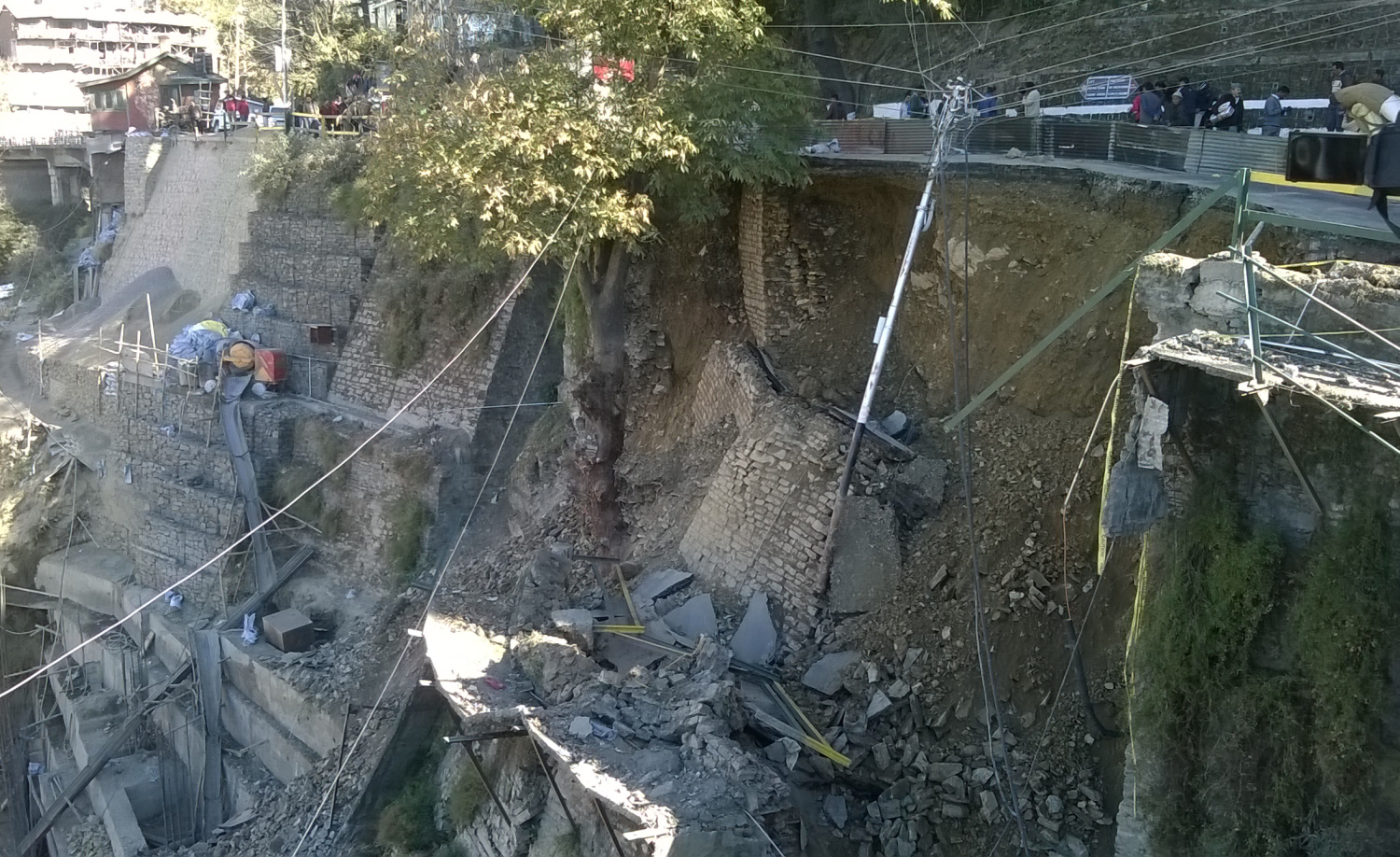 Shimla: Massive landslide near Lift on Circular Road has disrupted normal life in Shimla city. Landslide occurred at around 10:15 in the morning today, which virtually wiped out the entire road opposite High Court road diversion.
The traffic has been closed immediately and from Shimla side it has been routed via High Court road for small vehicles only. However, buses will be ply only till Hotel Holiday Home.
Shimla MC Mayor Sanjay Chauhan and DC Shimla Dinesh Malhotra immediately rushed to spot. Mayor Sanjay Chauhan has assured to restore traffic in shortest possible time and also hinted for an enquiry in the matter.
Construction of multi-story parking work is underway just below the landslide spot; huge landslide debris has even damaged pillar and retaining wall of the construction site.