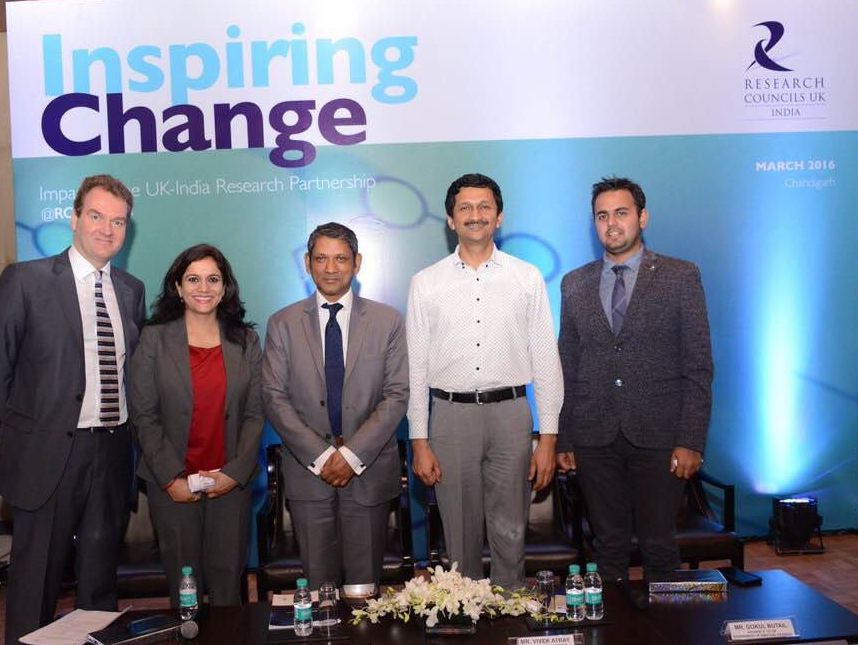 Chandigarh: Research Councils UK India hosted the 'Inspiring Change: Impact of UK-India Research Partnership' event yesterday in Chandigarh.
Young IT advisor for Chief Minister Gokul Butail participated in the event, and in his address, pitched for the importance of Innovation and Research in every field. He tried to draw special attention on how the environment of Himachal Pradesh is most suitable in the country for Innovation.
Butail informed that Himachal, being an energy surplus state, offers clean and pure climate conducive for innovation. He also informed the council that state also has skilled human resource vital to foster any innovation and research activities.
Young and aspiring politician informed that the Himachal Pradesh Government is keen to partner with Innovation Councils & Research Organizations from UK in Agriculture, Tourism and Information and Technology Sector to propel growth.
David Lelliott, British Deputy High Commissioner, highlighted the importance of UK-India Partnership & Dr Nafees Meah, Director RCUK India shared that between January 2010 and January 2015, RCUK and the Government of India have together invested over £150 million in joint research programmes supporting over 80 projects and including over 90 industry partners.
The research disciplines broadly included Sustainable Cities and Urbanization, Energy-Water-Food Nexus. Public Health and Well-Being and High Value Manufacturing (HVM).