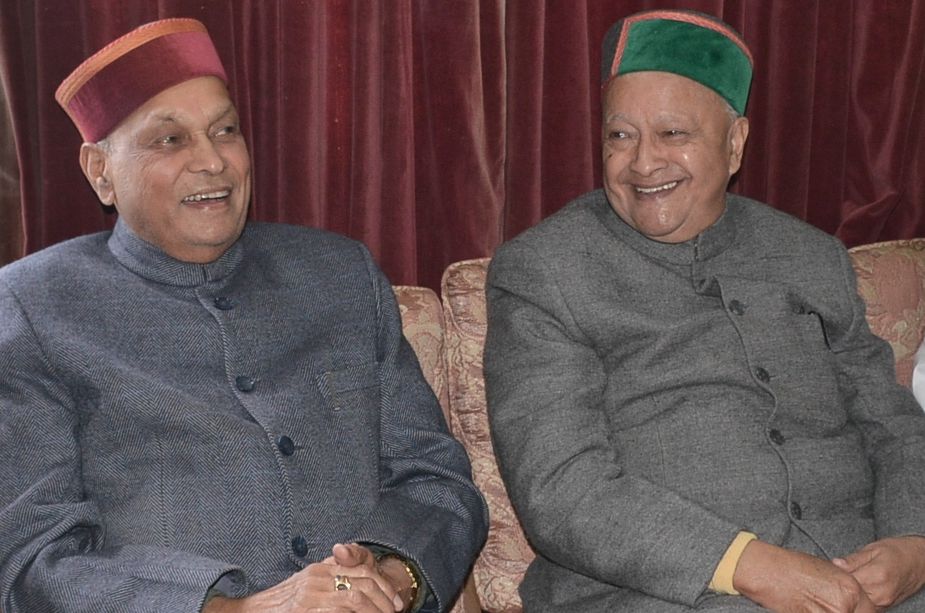 Shimla: Indo-Pak World twenty20 cricket match has been shifted from the HPCA Dharamshala stadium to the Eden Gardens Kolkata.
The BJP Hamirpur MP and BCCI general secretary Anurag Thakur has blamed Chief Minister Virbhadra Singh for playing politics over the martyr and creating atmosphere of doubt over the match and thus forces the ICC to shift the match out from the Dharmshala. He claimed that following the Chief Minister denial for providing security for the match, ICC changed the venue.
The Chief Minister, however, denied allegations, and claimed that the State Government had never refused to provide security for the match and the decision to shift the venue to Kolkata was that of the ICC.
Virbhadra Singh, in a statement issued today, said the State Government at no point had expressed its inability to provide security for the match. He said that the State Government had conveyed this even to the Ministry of Home Affairs. He said that the State Government had been providing security for such matches in the past and was also doing it for the matches of the current T-20 World Cup Cricket Tournament. He said
"it was absolutely outrageous on the part of Anurag Thakur to politicize the whole matter and blame State Government for the shifting of the venue"
Virbhadra Singh said the ex-servicemen League, family members of the martyrs of Kargil war and family members of recent Pathankot attack martyrs were strongly opposing the Indo-Pak match at Dharamsala. The CM said
"instead of honouring the sentiments of the people of the State Shri Anurag Thakur was playing blame game which showed that money was more important for HPCA than the sentiments of the families of the martyrs"
The Chief Minister stated the Government has great respect for the sentiments of the ex-servicemen and family members of the martyrs and at the same time it had not shirked away from its duty and responsibility of maintaining peace, tranquility and law and order at any point. He said that he had even advised BCCI Secretary to approach the family members of the martyrs and the ex-servicemen league and seek their support, so that right environment could be created for the cricket match without hurting the feelings of the soldiers and their families. A senior BJP leaders including Shanta Kumar were also opposed to holding of the match at Dharamsala and had even conveyed his resentment in writing to the Prime Minister and Chief Minister of Himachal Pradesh, he further added.
Chief Minister said that the people of the State were opposing only the match with the Pakistan, as matches with other countries would be played at Dharamsala as per schedule and the State Government would provide security and other necessary support for the success of the tournaments.