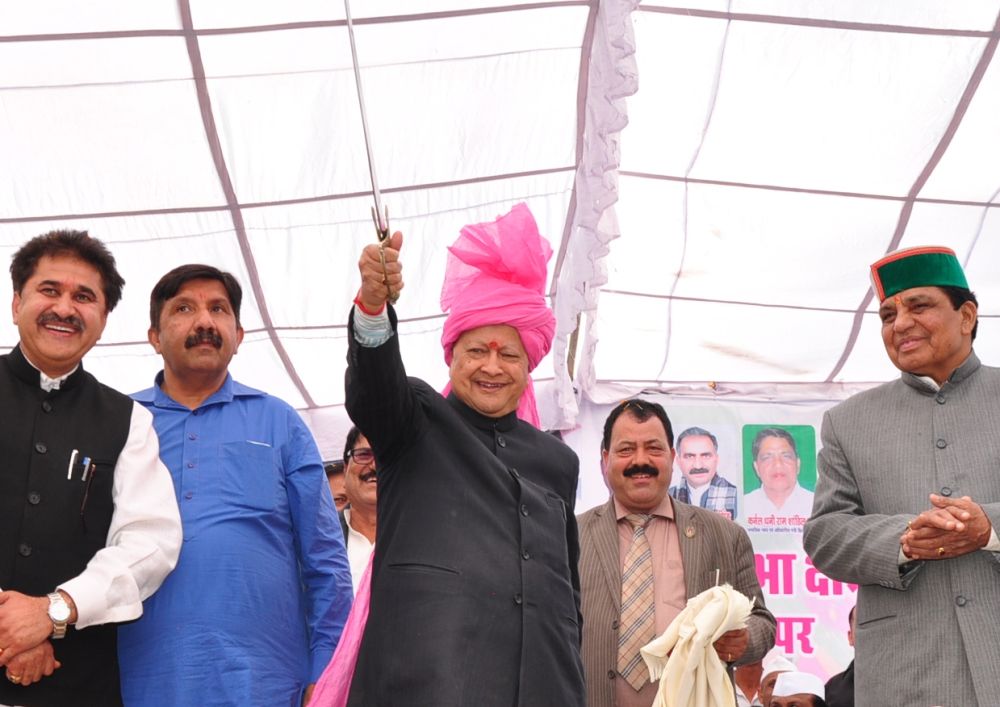 Baddi: The Himachal Pradesh government has decided to constitute an inspectorate of education, a separate wing for inspection in the State, to ensure that all schools teach Mathematics, English and Hindi from the first class.
Chief Minister Virbhadra Singh, while addressing a public meeting at Baddi in Solna district, stated the inspectorate of education would also conduct sudden inspections in school to keep check on absentee teachers.
Virbhadra Singh said the education was most important for development of society and it was being insured that better and qualitative education was provided to the students.
He stressed that teachers should understand their responsibilities and provide qualitative education to the students with full motivation and dedication.
The Chief Minister said a proposal had come from certain sections on grading system in schools and he personally was against it and the decision had been taken to start Hindi, Math and English from the first class as mandatory subjects in the State.