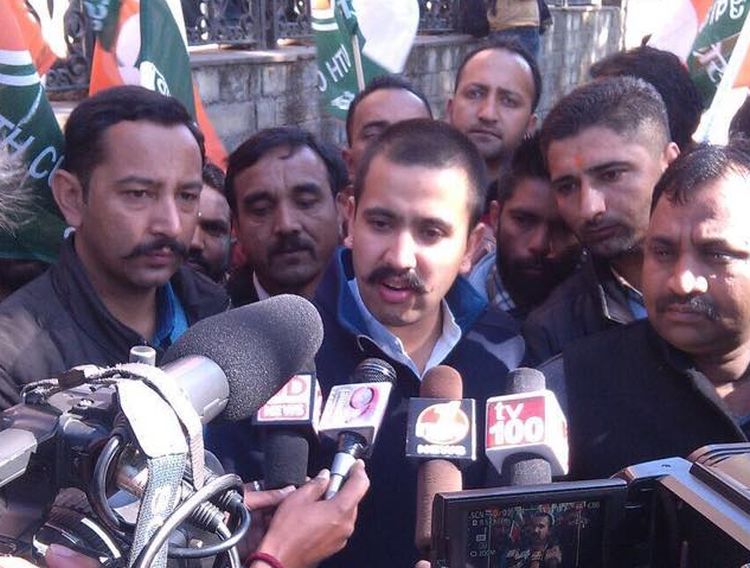 The Enforcement Directorate has attached asserts of Vikramaditya Singh, son of Himachal Pradesh Chief Minister and President state Youth Congress, in the money laundering case.
The Chief Minister termed the action uncalled for. "It is not being done by court orders but suo motu action of the ED under political pressure from their political bosses" Virbhadra Singh said in a statement today.
The CM's cabinet colleagues also came in support of the Chief Minister and cautioned the BJP to face legal and political consequences.
The Cabinet Ministers, in their joint statement, termed the ED's action politically motivated, ill-intentioned with ulterior motives to destabilize the democratically elected state government. Cabinet Ministers feared
"this is part of the larger design of NDA regime to target the Congress Governments in the Country and gain the power by hook or crook. They said that the first of all they targeted Arunachal Pradesh followed by Uttarakhand and now they are targeting Himachal"
Ministers further said that these manipulations of NDA Government will not succeed as Virbhadra Singh enjoys complete support of all Ministers and legislators. They wondered
"as to how the Enforcement Directorate has jumped to the conclusion and provisionally attached the property while his cases are still pending with different appellate authorities in Income Tax Department"
Without waiting for their final and legal settlement, they have started taking action which is illegal and highly deplorable, they further added.