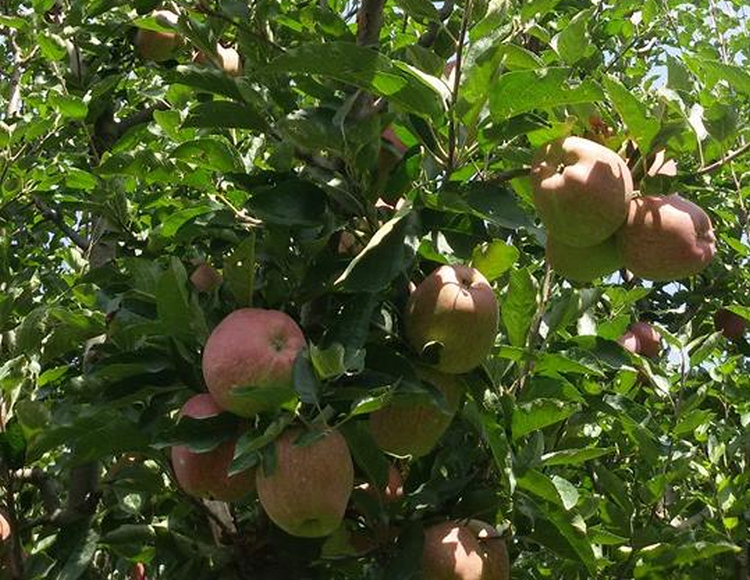 Fruit plant nutrition consultancy service being implemented in the State proved beneficial to the fruit growers. Through this consultancy service, the growers are getting exact position of essential nutrients in their farms and accordingly helpful to determine balanced volume of fertilizer. The growers are getting high quality production by adopting this service.
Under the scheme, sample of leaves from various fruit plants in different areas are collected and chemical analysis is carried out. As per the results of this analysis, the exact position of essential nutrients of fruit plants were determined and accordingly balanced fertilizer is used. This information is sent to the concerned horticulturist in writing through post or through Horticulture Development Officer.
The main objective of this scheme is to help the growers in the areas where orchards are very dense and in such areas through leave analysis system the exact position of nutrients in fruit plants were determined. In addition to this, sample of leaves are analysed and important information regarding exact and balanced quantity of fertilizer is given to the concerned farmers. Under this scheme, such new fruit plant nutrition laboratories are set up for the benefit of growers in which leave analysis facility are provided to them.
Under the scheme five fruit plant nutrition laboratories are working in the State at Navbahar, Kotkhai and Thanadhar in Shimla district, Dharamshala in Kangra district and Bajaura in Kullu district. In addition to this, two drying grinding units were set up in tribal areas of the State. These units are set up in Reckong Peo in Kinnaur district and Bharmour in Chamba district. These laboratories have total analysis capacity of 25000 sample of leaves. Such new laboratory is being set up at Saloh in Una district. Besides providing facilities of analysing micro contents like iron, manganese, copper and zinc major nutrition contents like nitrogen, phasphorus, potash, calcium and magnesium are being provided in the laboratories.
During the year 2013-14, target of analysing total 12000 samples of leaves was fixed. During this period total 12199 samples were collected from different districts of the State and 7756 orchardists have been benefited from this service. In Shimla district, 2028 samples were analysised, 964 in Solan district, 1330 in Sirmaur district, 700 in Kinnaur district, 125 in Bilaspur district, 1438 in Kangra district, 705 in Hamirpur district, 699 in Una district, 1010 in Chamba district, 603 in Mandi district, 1636 in Kullu district and 138 samples of leaves were analysed in Lahaul-Spiti district.
Upto June, 2014 this year, total 3871 samples from different districts of the State were received in various laboratories out of which, 2775 samples were processed and 1117 samples were analysed. Necessary precautions should be taken for collecting the samples of leaves which includes uniformity of plants in particular area, condition of plants and also freshness of leaves before taking the sample to the laboratories.
The leaves should be collected from 1st July to 15th August or after flowering between 8 to 12 weeks from the middle parts of the branches of the deciduous fruit plants like apple, peach, cherry, pear, plum, apricot, almond etc. Precautions should be taken not to collect the leaves nearer to the fruit buds.
Growers of the state could take high yield and quality production by adopting this scheme which would be helpful in enhancing their economy.