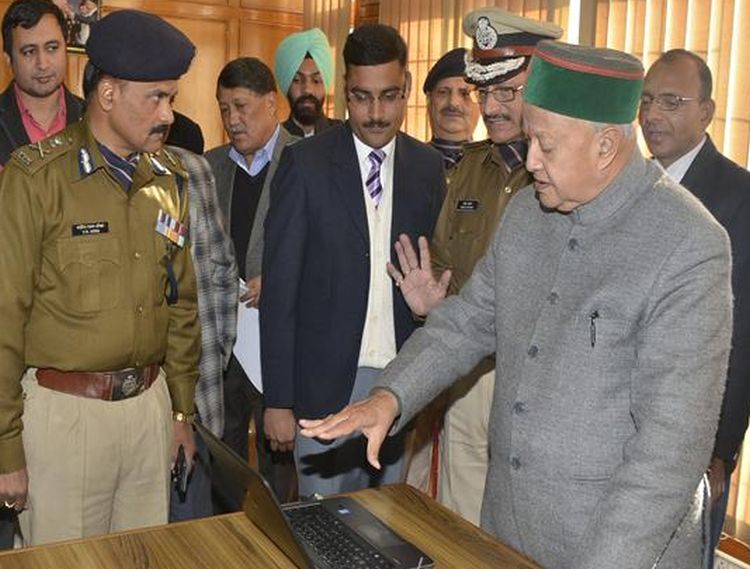 Shimla: To monitor and redress the complaints of general public, the state Police department has taken an online route and started a website on Public Complaint Management System.
The Chief Minister, while speaking on the occasion termed it a mega-step towards facilitating the people of the State and also hoped ensuring transparency in the Police department.
He said this system had been prepared under crime and criminal tracking network and systems (CCTNS) to redress the complaints sent by the common people at the earliest.
Virbhadra Singh said the system would also help the Police department in monitoring the day-to-day complaints and the people to save their time for getting required information through RTI Act.
DGP Sanjay Kumar said any person could register his complaint by creating a user ID and password. A number would be provided to the complainant under this system through which he would be able to know about the action being taken on his complaint on the website of the Department. As soon as he registers his complaint, he would get information on the mobile number and would be also able to access about the action was being taken on his complaint.
He would also have the choice to which officer he wanted to send the complaint based on the nature of the complaint.
The complainant will have to register his complaint on public complaint management system by providing his name, mobile number, Aadhar number, e-mail I.D. and detail of the incident.
Senior officers of the State Police department were present on the occasion.