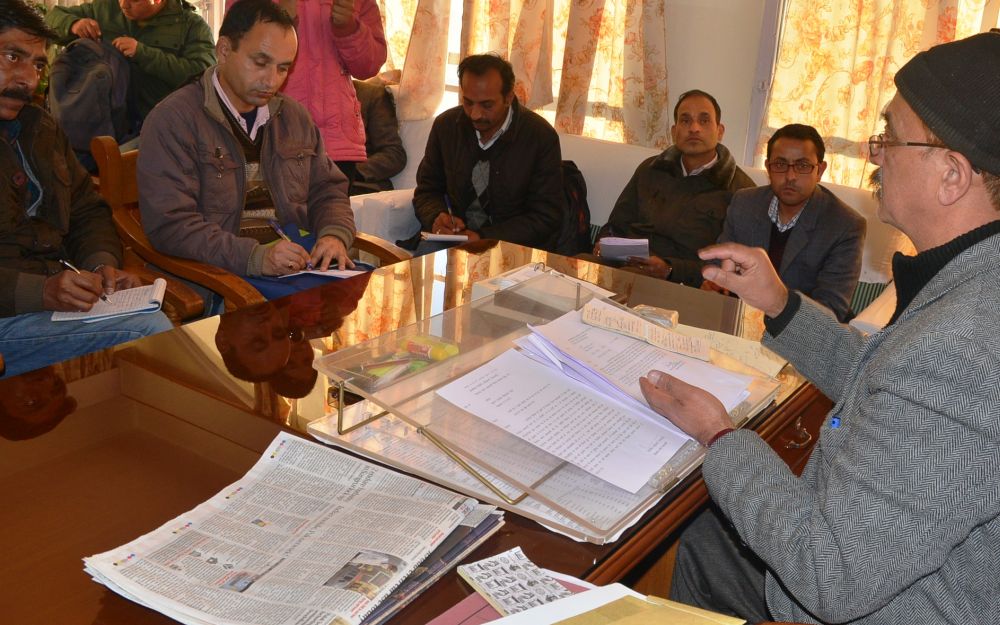 Shimla: The voting for the Panchayati Raj Institutions election has been rescheduled for Badhal Panchayat of Jubbal area in Shimla district where 29 blank ballot papers were found missing before the voting.
State Election Commissioner T.G Negi informed that out of these 22 ballot papers had been traced while seven papers were still missing. FIR has been registered in this regard at Police Station, Jubbal, Negi further informed.
Similarly, 50 blank ballot papers were also found missing in Khamadi Panchayat of Nankhari area in Shimla district. The result of this panchayat had been withheld and would be declared after the clearance of these papers.
Negi informed the voting for first round of the second phase of poll to PRI in the State was held peacefully.
As per the preliminary reports, 75 to 80 percent voting had been reported in 732 panchayats which went for poll today, State Election Commissioner said.
The election commission had deployed 5371 polling parties at the polling stations for first round of poll to panchayats.
The voting for 790 panchayat would be held on 3 January for which 5796 polling centre have been set up, and 554 Panchayats would go for poll in third round on 5 January for which 4712 polling centre have been set up.