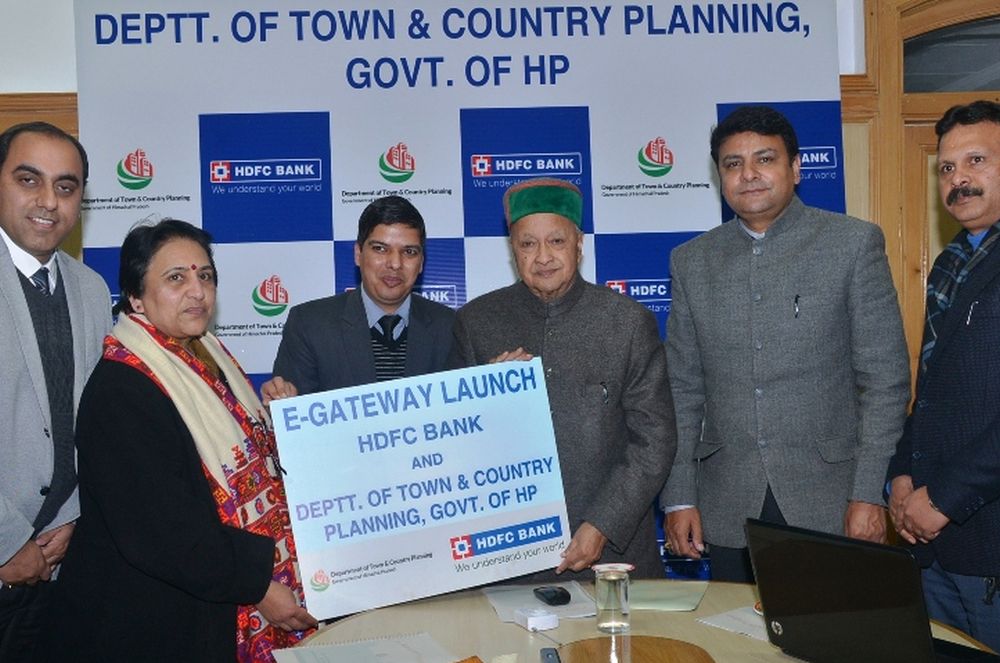 Shimla: Himachal Pradesh has become the first State in the country to introduce online planning permissions and providing facility of online registration through web portal of Town and Country Planning department.
Chief Minister Virbhadra Singh stated this after inaugurating the on-line services of Town and Country Planning (TCP) Department here today.
The said that the main objective of the e-gateway was to ease out applicants from applying for planning permission in planning areas/SADAs/Municipal Corporations manually and to grant online registration or licences to builders and private processionals. CM said
"It would also ensure transparency, accountability and efficiency in the functioning of the department"
He said the e-gateway also provide strong system of Management Information System and helps to make the project self-sustainable by levying nominal e-charges.
The Chief Minister said that e-service project would help in digitizing the entire record and content management system would also be available on this website. With the launching of this web portal, the TCP department would be in a position to collect revenue in the shape of application fees by way of implementation of TCP Act-1977 in planning areas, special areas, Municipal Corporations, and Nagar Parishads to the extent of 0.5 percent e-charges on all kinds of fees from the applicants.
He appreciated the efforts of TCP department for providing online services to people. He said the department was ensuring planned, systematic and sustainable development of urban and rural habitations of the State.
Urban Development Minister Sudhir Sharma said that in order to facilitate the general masses, builders and architects for depositing the fee in pursuance to the provisions of TCP Act, the department had integrated payment gateway in the website through HDFC bank. He said that the payment gateway had been provided to the stakeholders without any additional charges by the bank.
He said that the project has been considered for funding of more than Rs. 54 lakh under Himachal Pradesh State Innovation Award Scheme for 2015-16.
Additional Chief Secretary, TCP Manisha Nanda, Director, TCP Sandeep Kumar, Director, IT Priyanka Basu and other senior officers were also present on the occasion.