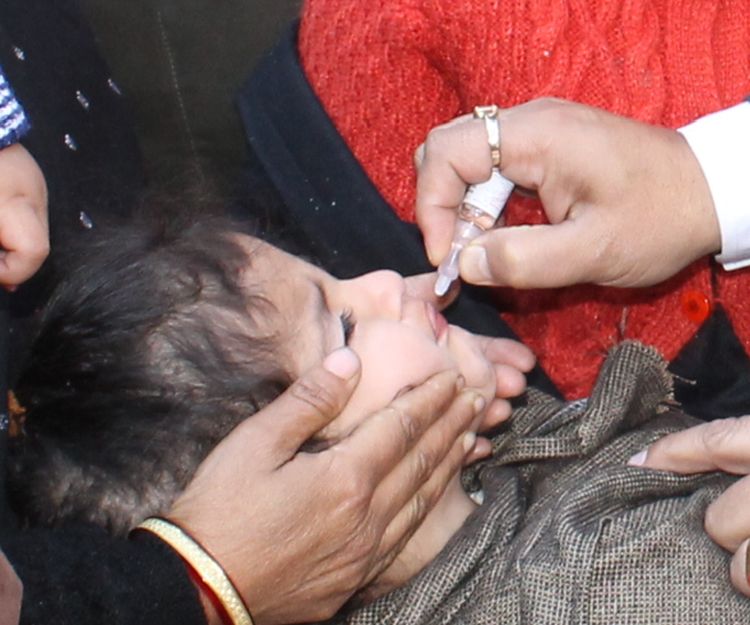 To eradicate Polio, the state health department is conducting Pulse Polio Immunization Campaign in two rounds on 17 January and 21 February, 2016 in the State.
The Polio drops would be administered to the around 6, 72,614 children age below five years. The department is setting up 5,896 vaccination booths and decided to deploy 23,463 team members.
Additional Chief Secretary (Health) Vineet Chaudhary, in the meeting of State Steering Committee on Pulse Polio Immunization Campaign here today, said it was for the first time that polio drops would be administered in all the districts of the State on both levels.
Chaudhary said that 137 transit points is to be set up for administering polio drops, whereas 138 mobile teams would cover the sites with floating and sparse population. Besides that teams would also visit households after these rounds to ensure that every child was covered under the campaign.
Polio, an incurable disease caused by a viral infection, usually spreads via contaminated food and water. Polio often affects the younger children, and paralyses one or more limbs for life.
As it is incurable, prevention is the only solution, and to eradicate it completely, every single children below five need to vaccinate. Those who have been vaccinated earlier also need to be vaccinated again as repeated vaccination increases the capacity of these children to resist this disease. The polio virus is unable to survive in the vaccinated children, and will finally be eradicated.
Aiming to ensure eradication of the disease, the Union Government had launched injectable inactivated polio vaccine.