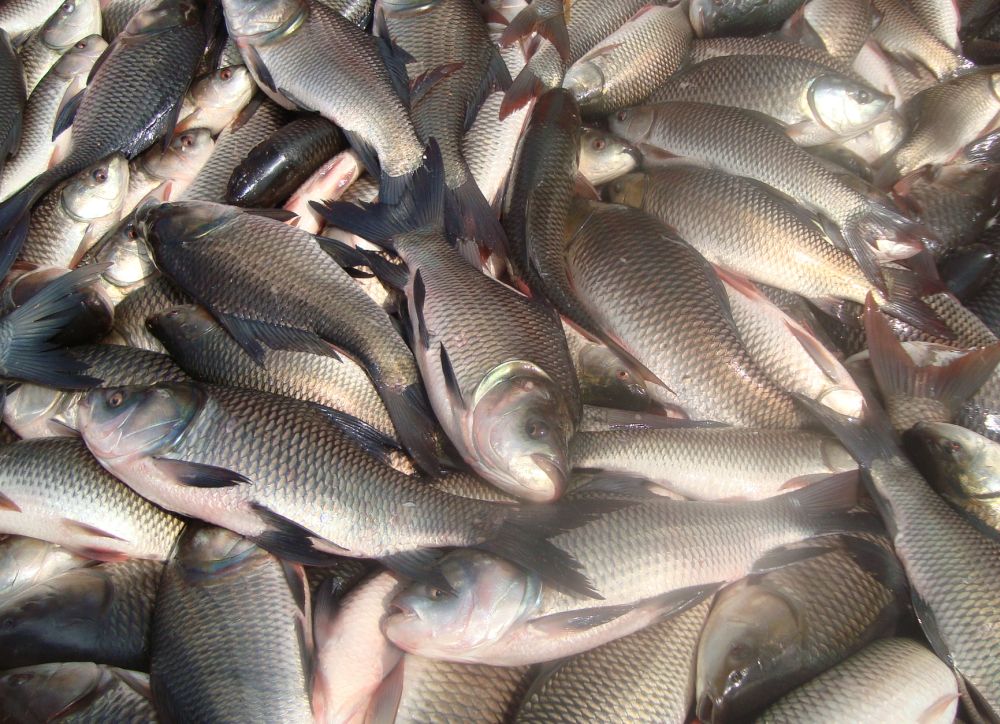 Hint of boom in fishery industry in the State, over 21,793.53 tones of fish valuing at Rs. 19,646.87 lakh was produced from all fisheries resources in the state in the last three years.
Official stated that as many as 491.37 tones of table size trout fish was produced from departmental farms and private trout units. As a result of successful implementation of rainbow trout farming technology 362 trout units have been established in the state in Kullu, Shimla, Mandi, Kangra, Kinnaur and Chamba districts.
Under blue revolution programme, Hungarian stain of Common carp, Ropsa scale and Felsosomogy mirror carp stains besides Pangasius sutchi have been introduced in the state.
Emphasis has been laid to promote aquaculture and provide employment opportunities to the people of the State. Under Fish Farmers Development Agency programme, 30.46 hectare area was included in aquaculture and 29.50 hectare old ponds were renovated.
A new scheme 'Mobile Fish Market' has been launched under which four Mobile Fish Market Vehicles have been purchased to provide fresh fishes to the consumers.
Two feed mills are being set at Carp farm Deoli (Gagret) in Una district and Carp farm Sultanpur in Chamba district with an expenditure of Rs. 84.60 lakh. In order to promote trout farming in tribal areas of the State, one trout farm with an expenditure of over four crore rupees is being set up in Bharmour area besides one Aquarium House-cum-Museum centre with total outlay of Rs. 40 lakh is being set up in Chamba district.
Carp farms at Nalagarh in Solan district and Deoli in Una district have been modernized and expanded by spending over eight crore rupees. These farms have been made functional and breeding operations have also been started from last year.
The government has spent a sum of rupees five crore for creating 80 hectare water area in the shape of new fish ponds and 20 hectare water area in shape of nursery ponds. Three carp hatcheries are being established in private sector and two new Aquaculture Fish Farmers Societies have also been got registered at Ratyod (Nalagarh) in Solan district and Katauhar Kalan (Amb) in Una district for post-harvest handling and marketing of the fish produced from these ponds.
The government also providing financial assistance of Rs. 46 lakh to each society for developing post-harvest infrastructure like ice plant, refrigerated mobile vans, insulated boxes and refrigerators etc.
The state government in the past three years has succeeded providing employment to 3054 persons under various schemes of the Fishery department.
The State Govt is also implementing various welfare schemes i.e. Reservoir's Fishermen Accidental Insurance Scheme, Saving-cum-Relief Scheme and Fishermen Risk Fund Scheme for the betterment of the fishermen.
Moreover, the state government is also providing training and technical guidance to the entrepreneurs. Financial assistance is also being provided to fish farmers for excavating ponds for improving existing water areas.