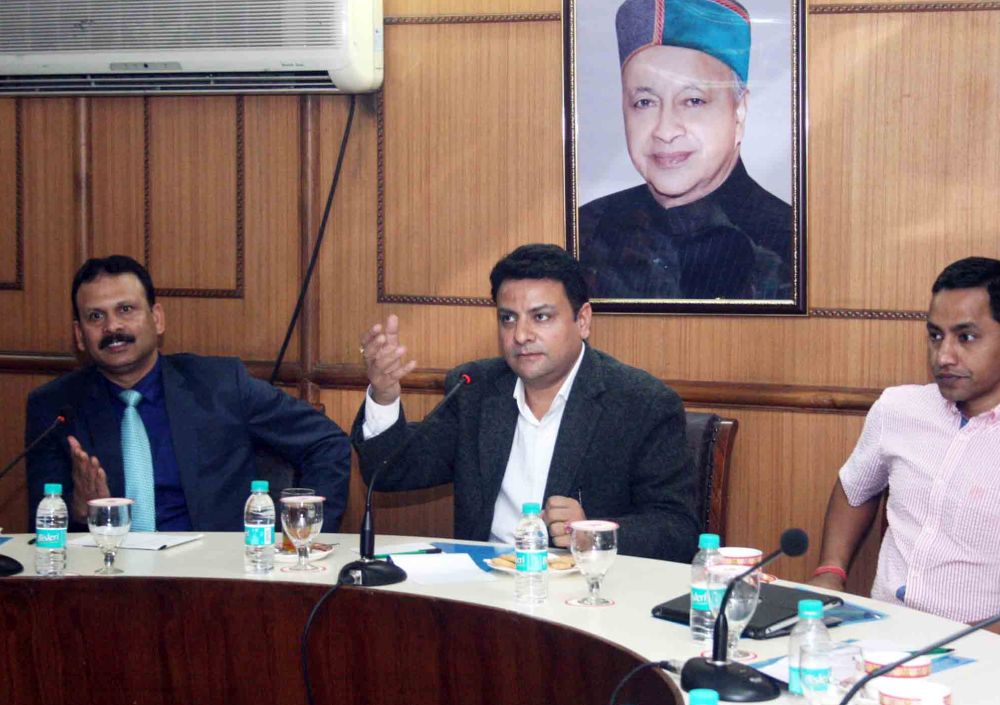 Urban Development and Town & Country Planning Minister Sudhir Sharma said State Govt. was contemplating to transform that Dharamshala as progressive and inclusive city of India.
Sudhir Sharma, in a high level project appraisal meeting on Smart City, Dharamsala held in New Delhi today, said that efforts would be made to project this city as cultural, spiritual and adventure hub for tourists.
A team of experts of 'The Energy and Resource Institute' (TERI) and officers of State Urban Development participated in the meeting.
Sudhir Sharma stressed on giving priority on components such as integrated and inclusive planning, sustainable mobility, water management and energy systems while finalizing the project proposal. He also stressed for maintaining the environment and participation of local population in planning and implementation of the project. He said there was a need to develop new areas such as Indru Nag Hill near Dharamshala as International Conventional Centre to decongest the city and also to generate new economic activities.
The Minister also pointed out that trekking route to Triyund should also be included in the proposal and suggested that there was a need to develop separate material transport system and precaution must be taken on disaster management aspect as the area falls under earthquake prone zone.
A detail presentation was given by the team of experts of TERI, who has been assigned the work to prepare the proposal for Dharamshala Smart City. The proposal has to be submitted to the Ministry of Urban Development by 15th December this year for further qualification of selection for Smart City in the Country.
TERI assured to take care of all the suggestions and proposal after the final consultation with the members of high powered Steering Committee constituted for the purpose.