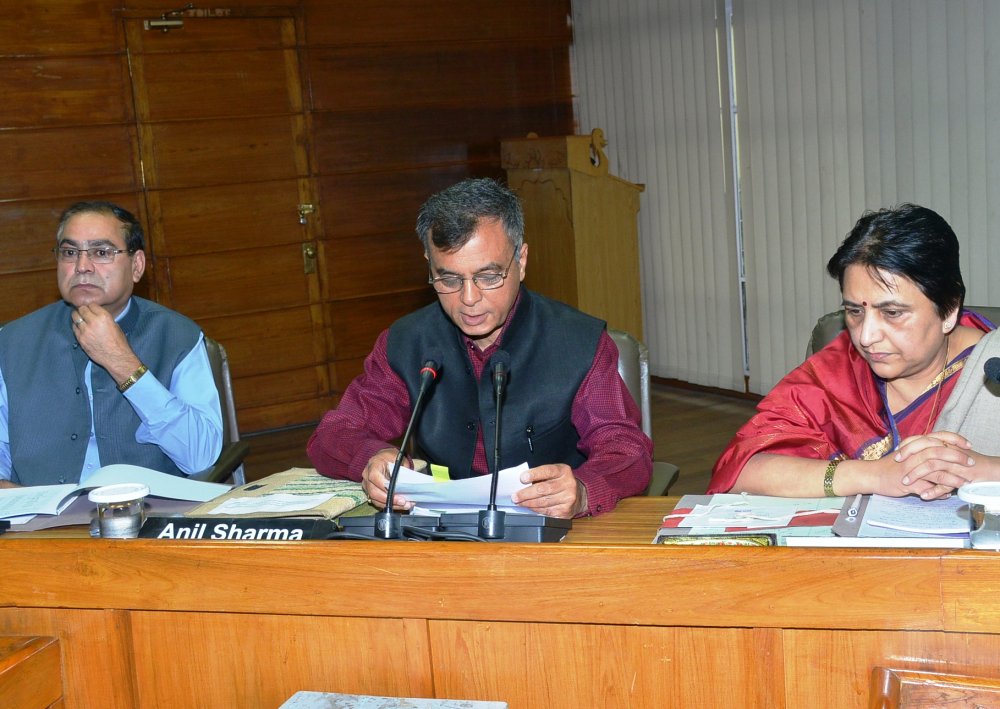 To register Aadhar numbers of workers with the MNREGA software, the Rural Development Department has decided to start a special campaign in the State.
Rural Development and Panchayati Raj Minister Anil Sharma, in meeting of H.P. State Employment Guarantee Council formed under Mahatma Gandhi National Rural Employment Guarantee Scheme, said that it'll help in transferring the money to their accounts.
Sharma said that banks had been directed to register the bank accounts of the left out workers with Aadhar cards so as to ensure their payment on the basis of these cards.
The Minister said that more than one lakh plants of different species would be planted alongside the roads being constructed under Pradhan Mantri Gram Sadak Yojna in the State during this year. He said that the Public Works Department would plant these trees through MNREGA workers for which detailed plan had been formulated.
The physical and financial progress achieved under MNREGA during 2014-15 was also discussed by the Council and various suggestions were also given by the non-official members to implement the scheme more effectively during this financial year. The Council also suggested various departments to implement maximum works under MNREGA through convergence.