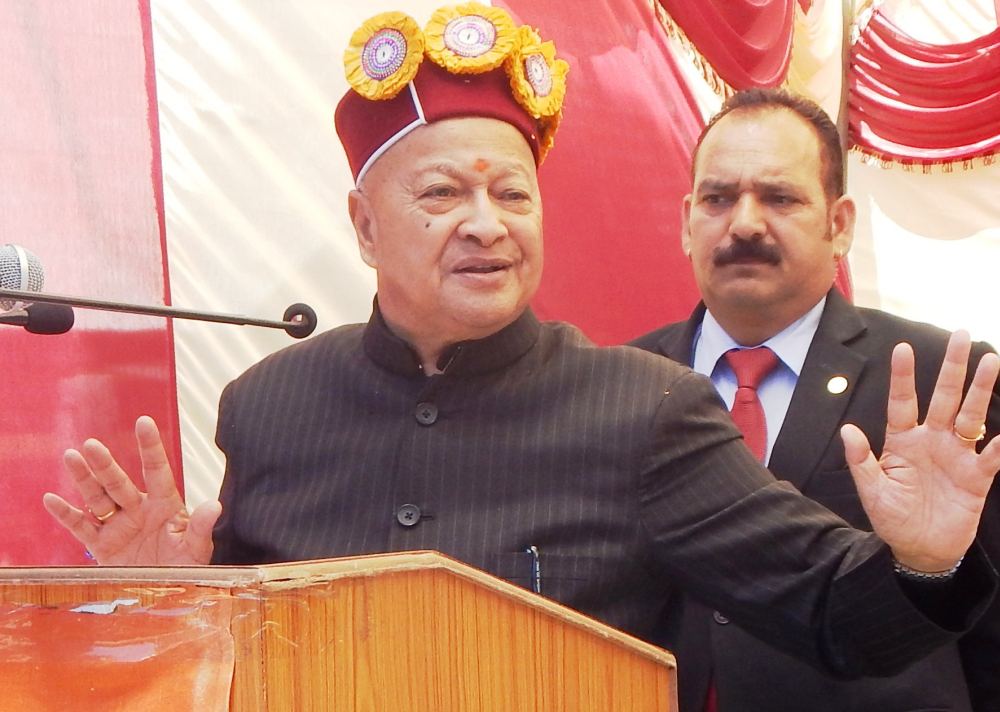 Taking a serious note of condition of roads and incomplete work on few bridges in Lahaul Valley, Chief Minister Virbhadra Singh said that no laxity or excuses pertaining to work on bridges and maintenance of roads in the Valley would be tolerated.
In his public meetings address at Keylong, Jhalama and at Udaipur sub division in the Tribal Lahaul and Spiti district today, CH said that closure of Rohtang Pass was no excuse for delay of development works and directed the PWD, IPH, Health and other departments to gather all necessary paraphernalia required before Rohtang Pass closes for vehicular traffic so that the development activities in the valley may not come to standstill due to closure of the Pass.
The Chief Minister directed that the bridges which were the main link between villages located on either side of River Chandra Bhaga or in Mayad Valley should be completed on priority. He said, " I have observed that the works which are required to be finished within a year or two are taking more than four to five years for completion", adding that the government proposes to connect every village of the State with roads.
He took note of incomplete work on few bridges in Mayad Valley and directed the authorities to complete the bridges at Challing, Karpat and Nalda by November, 2015 by working overtime.
He said that the Syphan-Jhunda irrigation supply scheme and few other irrigation schemes which were pending from last many years should be completed on priority and he would personally monitor the pace of works.
He said that each scheme of PWD, IPH, Health and Power departments would be audited and remarks in the Annual Appraisal Reports (AAR) would be made accordingly.
Earlier, the Chief Minister laid the foundation stone of Stage/Mela ground of Kala Kendra at Trilokinath to cost 48 lakhs, foundation stones of expansion of Police ground at Keylong 55.66 lakhs and Khadi Gramudyog Bhawan to be constructed at a cost of Rs. 2.75 crore. He also inspected the newly constructed sports stadium at Udaipur, gymnasium at Keylong and Mulling Bridge.