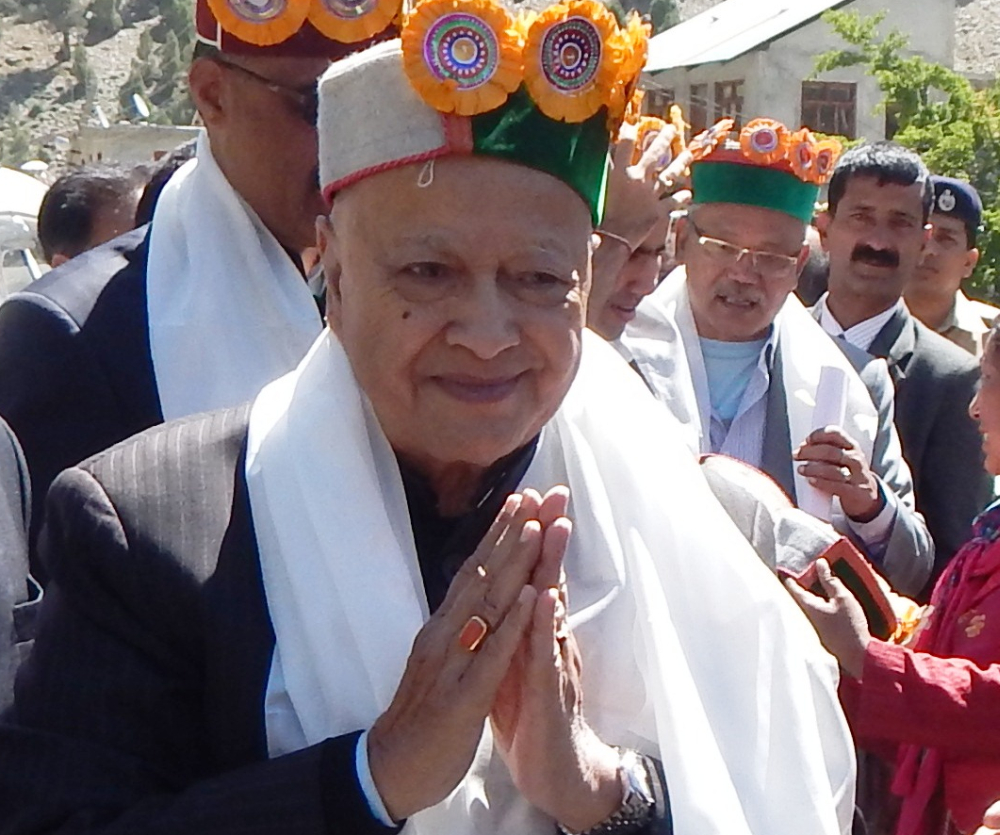 Just before a celebration of completing 2.5 years in office, Himachal Pradesh Chief Minister gets a shocker from the premier investigation agency CBI as it has initiated a preliminary enquiry against him and his family members in a corruption case.
The CBI has booked Virbhadra Singh for allegedly amassing wealth of Rs 6.1 crore disproportionate to his known sources of income when he was the Union Minister in UPA-II between 2009 and 2011.
The agency would first examine genuineness of a complaint or source information received and if prima facie allegations are found true further probe will be carried out by converting it as FIR also known as regular case.
Virbhadra Singh termed the CBI inquiry unnecessary and claimed of being targeted out of political vendetta. In his press statement, Singh said that it was merely a political vendetta against him and witch-hunting being manipulated by NDA Government on behest of former Chief Minister Prem Kumar Dhumal.
Virbhadra Singh said that he had already submitted his Income Tax details to concerned authorities and the matter was being looked by Income Tax Authorities at various levels. Even a PIL in the same matter is pending before the Hon'ble Delhi High Court where detailed reply has been filed by CBI and IT department.
He said that the matter was pending before the Hon'ble High Court of Delhi and from the haste shown by the CBI it was clear that it was under political pressure.
Chief Minister said that the false and fabricated cases made against him and his family members would not stand and he would come out clean as before.
Interestingly earlier in August 2014, the CBI was to close its preliminary inquiry against Virbhadra Singh, after it failed to find any evidence against him in a case related to corruption, money laundering and disproportionate assets. Now all of sudden enquiry has been initiated, which is raising several questions, which needs to be come in the public domain.
Opposition Leader has barely two days back claims of possibility of mid-term poll in the state and CBI enquiry in a case, which CBI had decided to close a year before, is indicating possible political vendetta, which Virbhadra Singh and other his supporters were alleging.