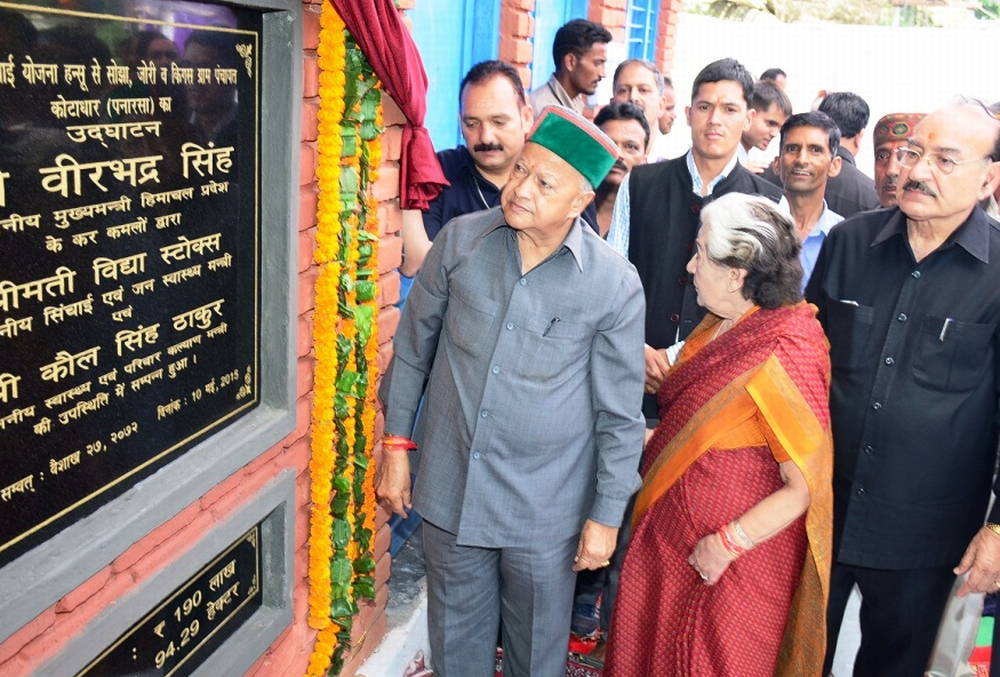 Baggi/Mandi: Himachal Pradesh Chief Minister Virbhadra Singh announced to rehabilitate the flash floods affected families of Baggi in Mandi district.
The Chief Minister, while addressing gathering at Baggi in Darang assembly constituency of Mandi district today, promised to provide adequate funds for construction of bridge over the Baggi Nallah.
He also visited the flood affected area of Baggi and directed the concerned department to repair the road and take necessary measures to construct a bridge thereupon.
The Chief Minister announced Rs 10 lakh for completion of the additional rooms in Government Senior Secondary School and other construction works. He said that provision would be made to construct a small stadium in the school ground and announced a sum of Rs 5 lakh for the same. He directed to restore the Shegli-Mandha road damaged in floods immediately.
Health and Revenue Minister Kaul Singh Thakur demanded additional financial assistance for boundary wall of the Government Senior Secondary School Baggi and for construction of additional rooms for the school. He also urged the Chief Minister for restoration of Baggi- Mandah road in Gram Panchayat Shegli.