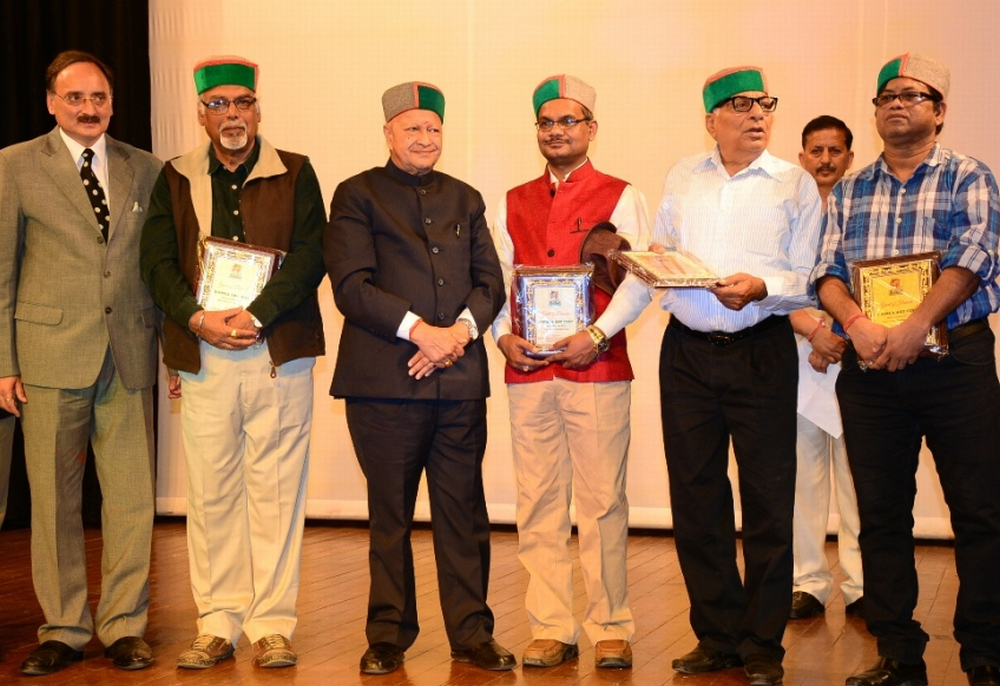 Shimla: To promote the fine arts education in the state, the Himachal Pradesh Government contemplating to start fine arts classes in Government Senior Secondary schools at district headquarters and in selected colleges.
Chief Minister Virbhadra Singh, while speaking at the Shimla Art Festival, today, said the Himachal was a treasure house of traditional art, scriptures and paintings which include the famous Kangra Miniature paintings and during the erstwhile era of princely states various forms of arts including the Pahari and Guler school of paintings flourished in the State. Vowed to revive traditional form of art, he emphasized
"We need to revive the traditional form of art and in order to achieve the purpose we are going to open a Fine Arts college"
The Chief Minister said music and art forms had a long hand-in-glove relations and combination of two can create miracles. The Gaiety Theatre which was renovated was proving handy in promoting various forms of arts besides customs and culture of the State.
Virbhadra Singh claimed of making genuine efforts to renovate all the ancient buildings in the State and to re-construct them in its ancient architect. He envisaged of flourishing various art forms in Shimla soon and assured to support organisations for promoting art and culture.
He also honoured the reputed artists, including National Awardees who participated in the Art fest.
The Chief Minister also evinced keen interest in art and paint exhibition set up by department of Visual arts HPU, College of Fine Arts, New Delhi, Khayati Art, Rajkot, College of Fine Arts, Jalandhar, Punjab, Kangra Miniature Paintings.