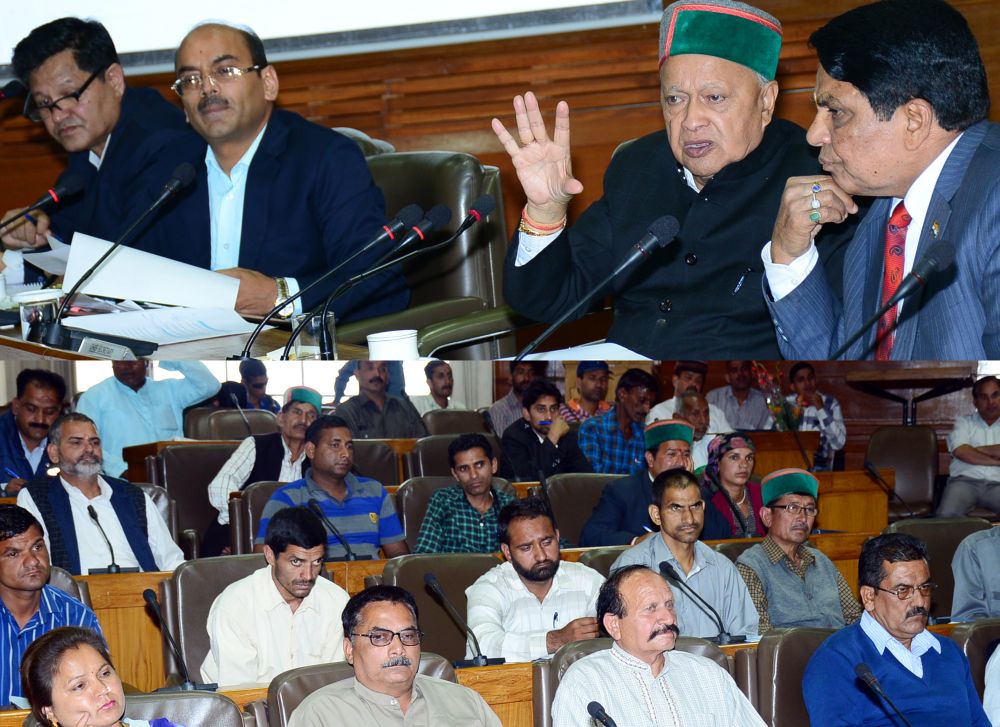 In order to provide opportunities of self-employment to the differently abled, the State Government has launched an integrated scheme to provide commercial training to them through Industrial Training Institutes (ITIs), free of cost, besides providing them a sum of rupees one thousand as scholarship to these trainees per month.
Chief Minister Virbhadra Singh, in meeting of HP Welfare Board for Disabled, organized by the department of Social Justice and Empowerment, here today, said that HP Minority Corporation had been made channelizing agency for facilitating loan facility to the differently abled without any fixed income limit. Such persons would be able to avail loans up-to Rs. 25 lakh on lesser rate of interest, he added.
The State Government was considerate towards the demand of the disabled and besides providing them free traveling facility in HRTC buses within the state, the visually impaired were also being given this facility in HRTC buses out of the State as well, added the Chief Minister. He suggested reserving seats for the disabled children in HRTC buses and the responsibility lies with the conductor to get them the seats reserved for them, if already occupied by others.
The Chief Minister said that Government has started the Integrated Scheme for the differently abled persons with an aim to improve their quality of life and provide them basic amenities. There is also a provision of giving scholarship under the scheme besides honouring disabled with State level awards who excel himself in some particular field.,
"Government was deeply concerned for the Education and Rehabilitation of the Mentally Retarded Children and proposes to provide Grant to the Private Institutions, who open Homes for the Mentally Retarded, Deaf & Dumb and Orphan" he said. Chief Minister said that posts of specialized teachers of various ashrams run by the Government would be filled up soon.
Social Justice and Empowerment Minister, Dr. Col. Dhani Ram Shandil welcomed the Chief Minister and detailed about the steps being taken by the department to facilitate such persons and to ensure nutritious diet to the children up-to six years through the Aanganwadi Kendras.
Earlier, R.D. Dhiman, Principal Secretary Social Justice and Empowerment welcomed the Chief Minister. All senior officers and representatives of differently abled were present on the occasion.