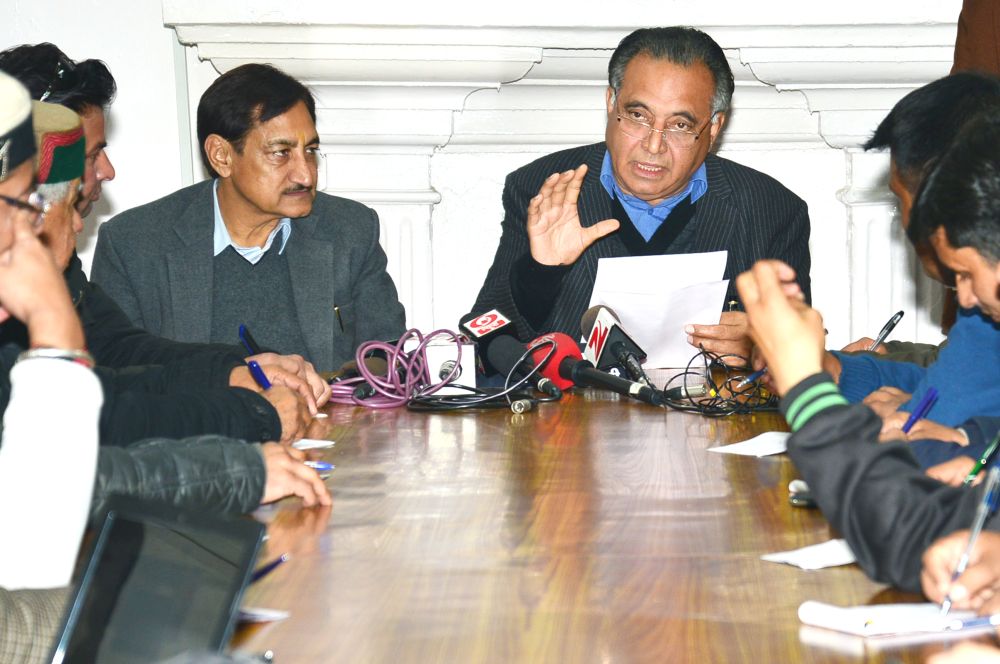 Shimla: Not ready for implementing cash subsidy under Public Distribution System (PDS), the Food, Civil Supplies and Consumer Affairs Department, Himachal Pradesh has opted with the practice of providing foodgrains to the consumers through implementation of Point of Sale (PoS) machines.
Food, Civil Supplies and Consumer Affairs Minister G.S Bali said today that Himachal Pradesh Government not in favour of cash subsidy under PDS.
He said the Government of India had given an option to the States to either provide foodgrains or to provide cash subsidy so that the benefit under the PDS reach the real beneficiaries, and the state government has opted for the PoS model.
The Minister advised the people of the State not to pay heed to rumour mongering and cooperate the department in various reform processes under the PDS.
G.S. Bali said the Digital Ration Card project was part of much larger reform process of the PDS and was being sponsored equally by the Central and State Governments. Presently, consumers across the State had been requested to verify their details that had been digitized by the department.
The Minister said the bank account details were also being collected for each household and it was a proactive step to collect additional details that might be required at a future date.
Reacting to the issue being raised regarding Aadhaar numbers, he said it had not been made mandatory under the Digital Ration Card project. He said that person who didn't have Aadhaar number need not to give their number. However, if any person gets Aadhaar number later on, his number could fed into the Digital Ration Card database.