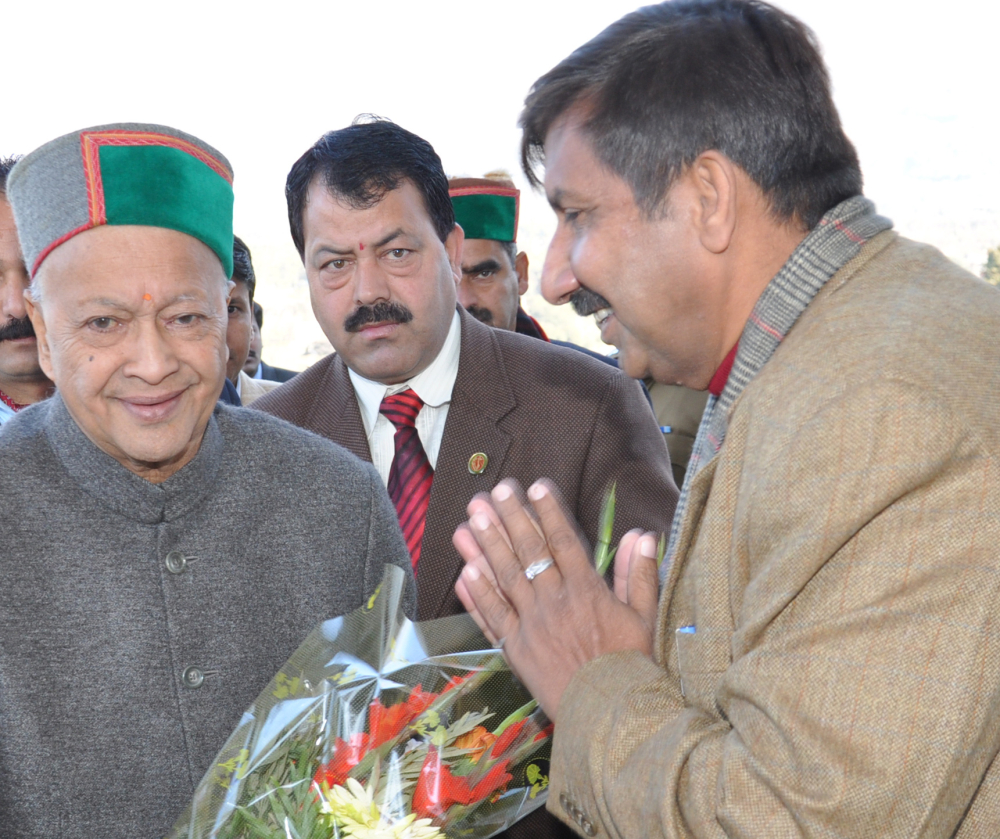 Shimla: Industries Minister Mukesh Agnihotri claimed that all the announcements being made by the government were under the budgetary provisions.
Talking to the media at State Congress headquarters today, Agnihotri said the state government has ensured balanced development besides taking care of the welfare of every section of the society.
Ridiculing, opposition's allegations of making announcements without budgetary provisions, Mukesh Agnihotri said that the BJP was frustrated with the number of announcements regarding various developmental projects during his intensive visits to the different parts of the State.
He added that the State was witnessing speedy development and educational, health and other basic amenities were being strengthened at large scale in the far flung areas.
Agnihotri said that the government was ensuring that the developmental schemes being announced were completed in a time bound manner so that the people could be benefited out of it. Around 725 educational institutes were either opened or upgraded during the regime of the present government and 14 colleges had been made besides announcing three more colleges operational in the rural areas.
The government had not only made adequate budgetary provisions for developing infrastructure for these institutes but it was also being ensured that teachers were appointed as per the requirements. He said that budgetary provision of Rs. five crore had been made for developing infrastructure for each new college.
The Minister said that posts of concerned officers and officials had also been created as per the requirements for newly announced tehsils and SDM offices. Similarly, doctors and other para medical staff were also being appointed for new primary and community health centers and civil hospitals.
The government was resolute to provide all possible relief to the people of the State and it was ensuring to fulfill their aspirations, Minister stated. Besides, important decisions relating to public welfare and development of the State were being taken in the Cabinet meetings wherein thousands of posts were also being created to benefit the educated youth.
Agnihotri further added that the Chief Minister himself was listening to the grievances of thousands of people every day and ensuring direct contact with the common public for effective governance.