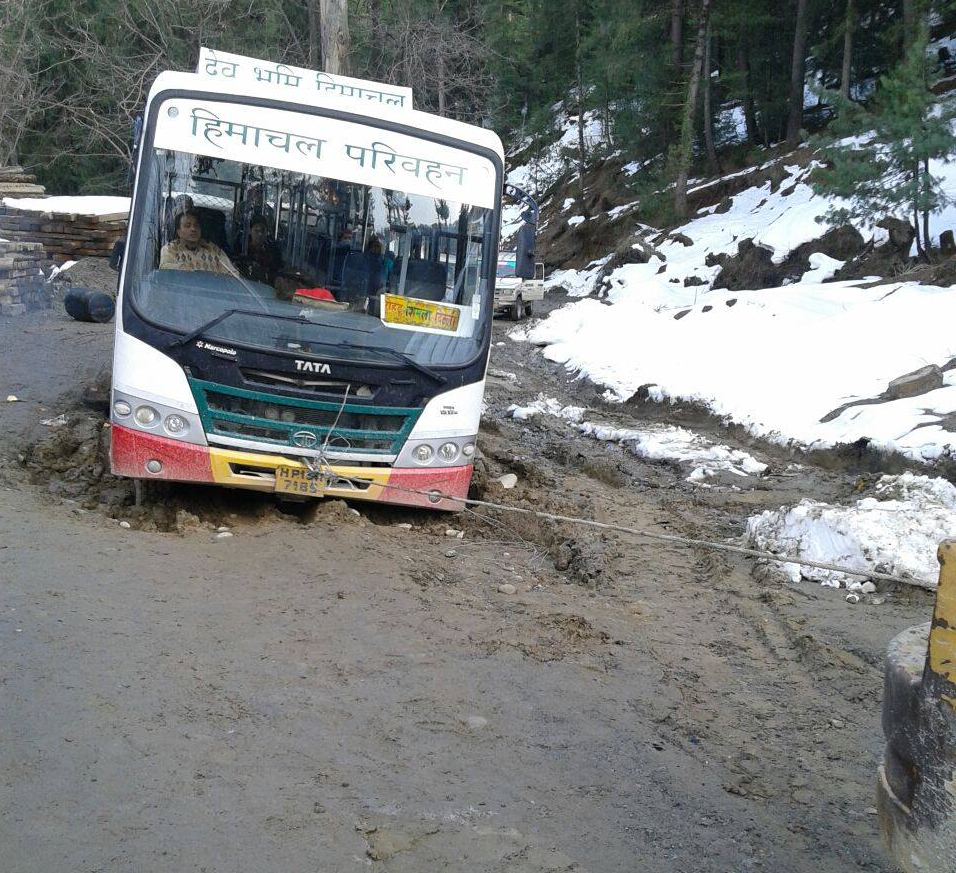 A good and on time snowfall always brings smiles on the faces of apple growers in Himachal Pradesh. However, other things also make considerable difference when it comes to reap maximum out of bumper crop. For example, the heavy snowfall this year also worries the apple growers of Kotkhai-Jubbal and Rohru for the simple reason as they are in the dilemma whether their crop will reach the market on time or not.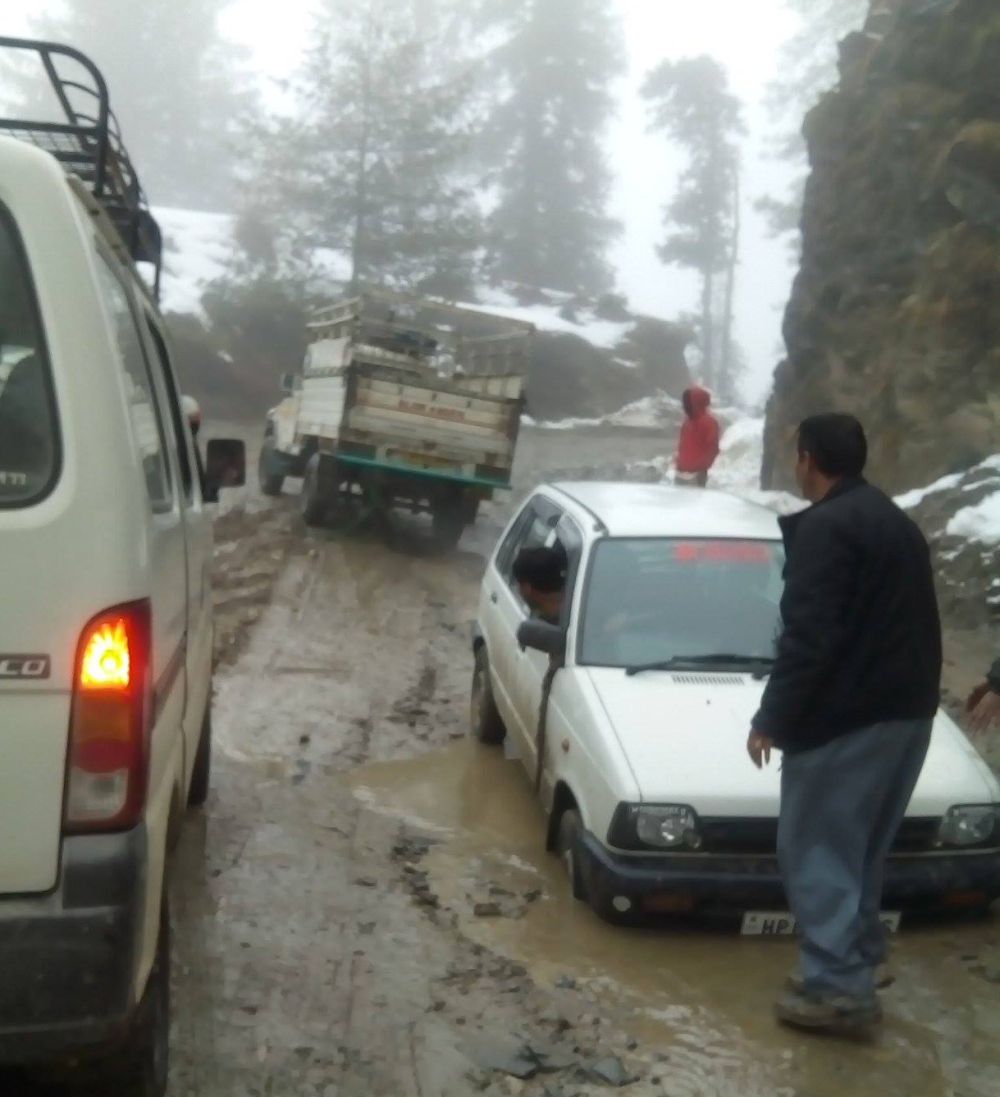 Here, Theog-Hatkoti road, which is considered as a lifeline of apple heartland and used to transport apple crop worth 150 million every year, is a major concern for the farmers. The road is in a dilapidated condition and a bus trapped in a mud following snowfall makes people worry about the scary situation that may follow at the time of apple season.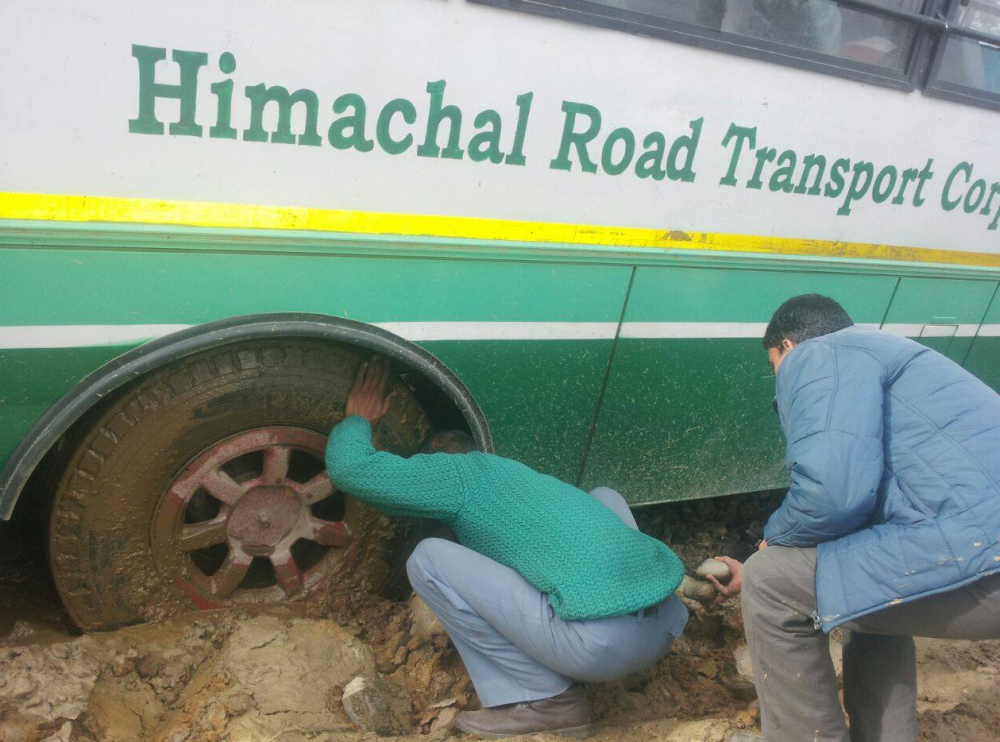 However, we wonder if the state government is in deep reverie or perhaps has forgotten this thing completely. The apple growers in this belt fear that by the time state government awakes it will be too late for them to cry over the spilled milk.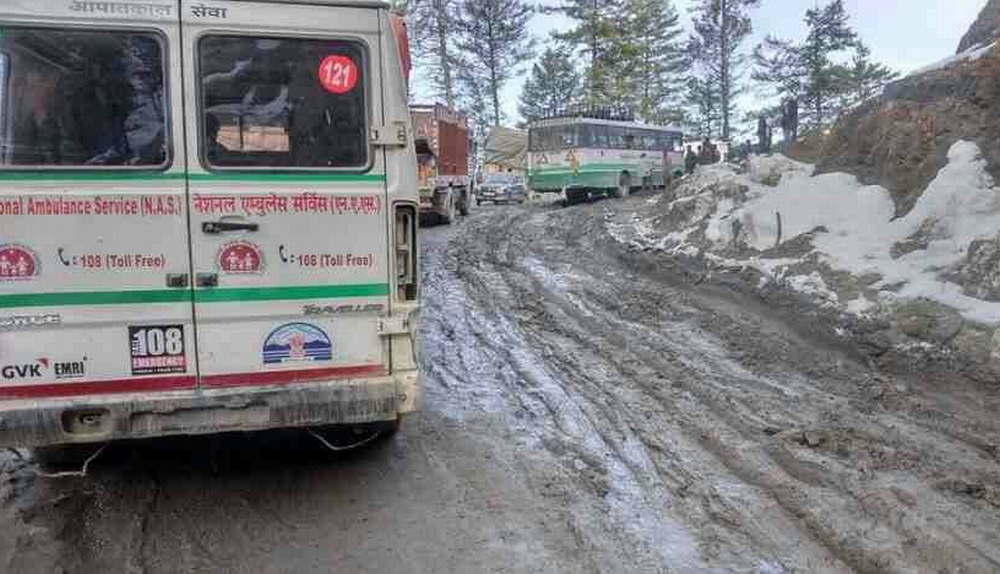 The road goes through unending puddles and dust dunes while driving down to Kotkhai from Chailla; catastrophe hits its pinnacle when you reach Kharapathar. Condition not only wreaks havoc on light vehicles but public transport vehicles as well, regularly failing to negotiate the mud-filled road and pleading for towing from another big vehicle every now and then.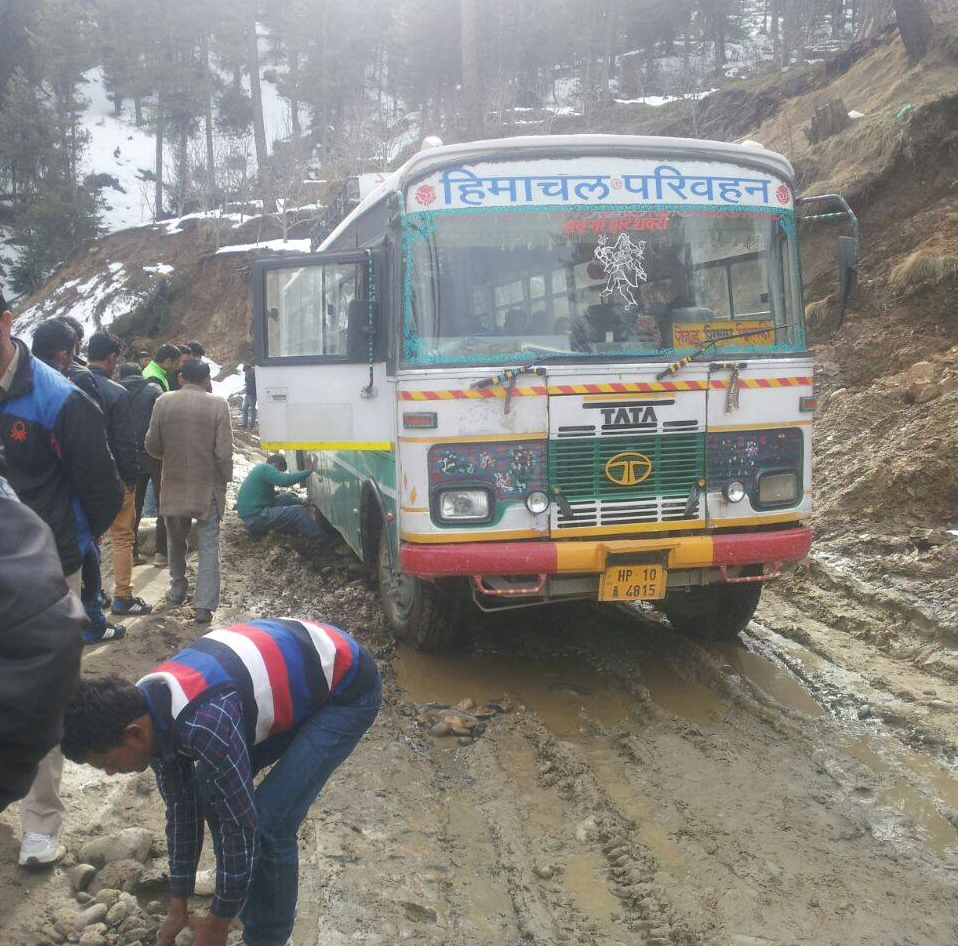 Both leading political parties, Congress and BJP, are blaming each other for the present landscape. However, both have equal taken the opportunity to exploit the issue politically. Congress leaders including Chief Minister and elected legislature of the region had promised during assembly election campaign in 2012 to mend it within 100 days (which remains the same even after over 800 days), but the factual condition has turned from bad to worse.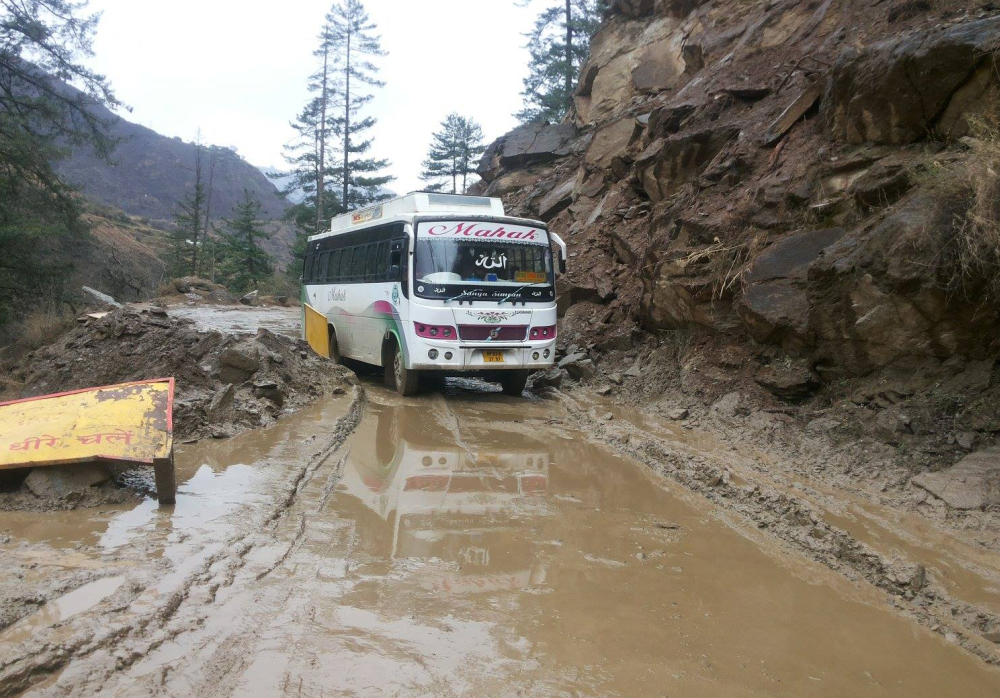 Opposition leaders claim to have given the Congress-led state government enough time to fulfill their poll promises, but now have started intensifying the campaign and putting pressure on the state government.
BJP workers, under the leadership of Narinder Bragta, former Cabinet Minister, have started a campaign to highlight the plight of common people of the region and constituted a committee of Zila Parishad members and apple growers to prepare a report within 15 days and present it to the Governor of Himachal Pradesh.