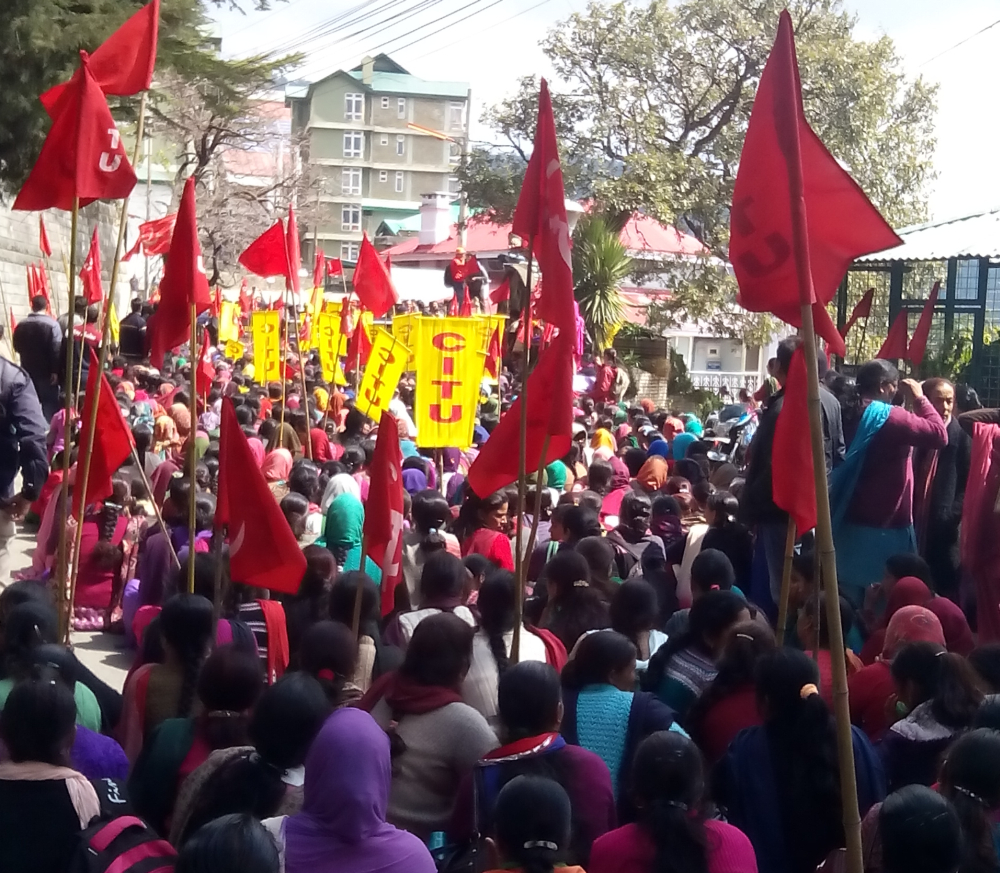 Shimla: When elected members of the state were expressing their concern for the plight of landslide affected people of Kullu in the Vidhan Sabha, Anganwadi workers of the state were trying to get HP Government's attention towards their problems by protesting peacefully outside the Vidhan Sabha premises.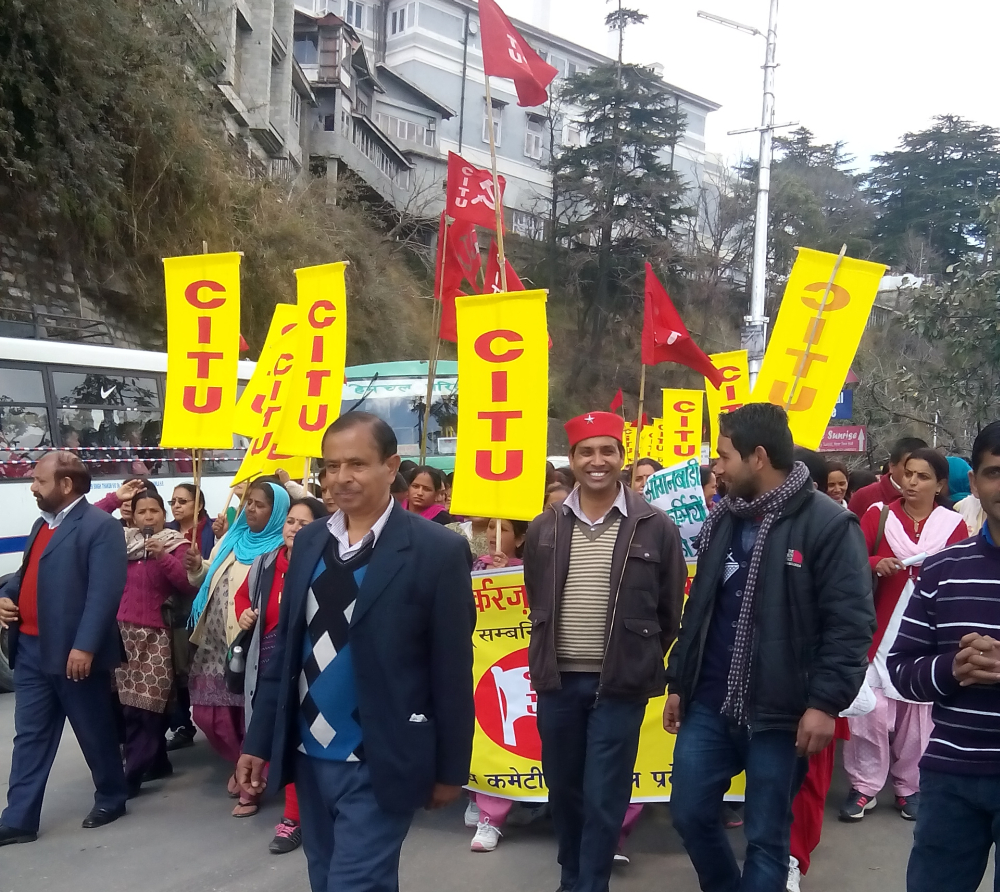 On the call of Anganwadi Workers and Helpers Union (affiliated to CITU), thousands of Anganwadi workers have taken out protest march in Shimla and also staged strong but peaceful demonstration outside the Himachal Pradesh Vidhan Sabha.
Protesting Anganwari Workers were demanding to fulfill their long standing demands including confirmation of recommendations of 45th conference of Indian Labour Conference, providing wage equal to neighboring state Haryana i.e. Rs7500 and Rs4000, pension facility, filling the posts of Supervisor and providing the status of workers etc.
Representatives of Anganwadi workers met Social Justice & Empowerment Minister Dr. Dhani Ram Shandil and presented a memorandum to him.
Minister assured to look into their demands and promised to set up committee to look into wage hike issue of Anganwadi workers.