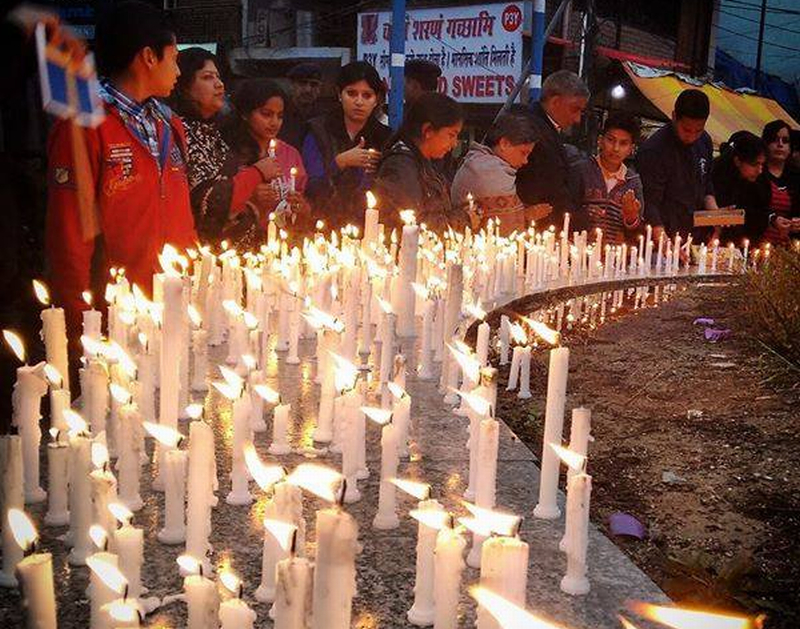 Crying for justice for Mandi accident victims, protestors have taken out peaceful Candle March at Seri Manch in Mandi town of Himachal Pradesh.
As per reports, few days back, a Skoda Car had reportedly hit a bike in which a person namely Abhishek had died and another Yash sustained serious injuries and admitted in Hospital in Chandigarh, where unconfirmed reports suggest that he is in ICU.
Agitated protestors were pointing finger at Mandi Police and accusing local police for manipulating evidences and registering Concorde FIR.
Protestors claiming that overspending Skoda car, driven by heavily drunk juvenile, had hit the bike, but police's inquiry has given a miss to this vital fact.
People under the banner of 'Justice for Abhishek' met Chief Minister Virbhadra Singh yesterday and demanded fair inquiry in the case. The Chief Minister has promised fair inquiry into the case and directed Mandi SP to initiate fresh inquiry and also ordered to change inquiry officer.