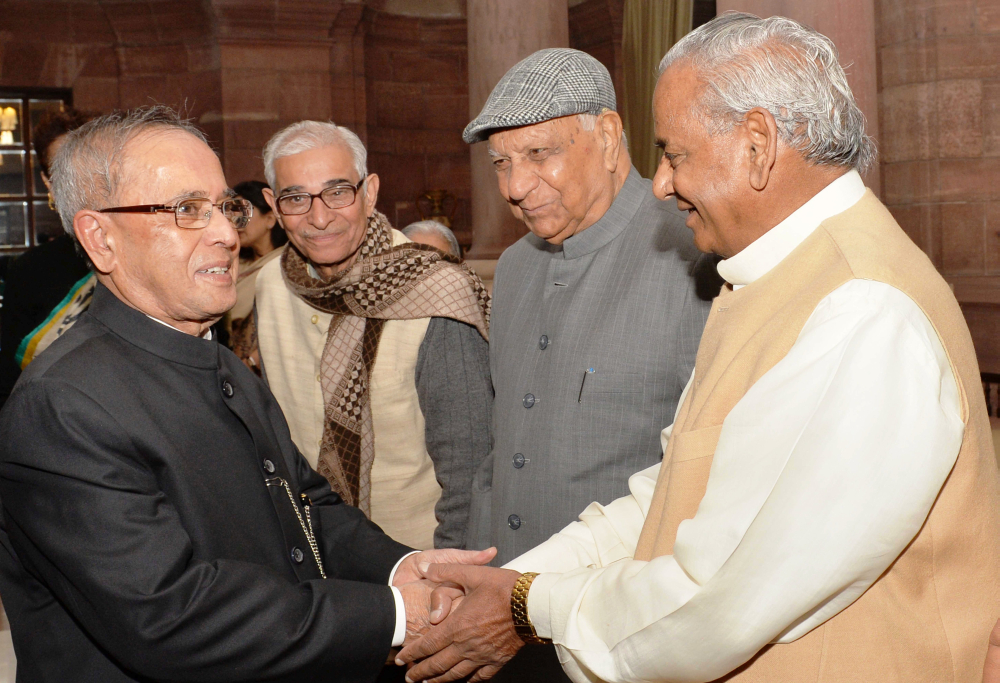 In a Governor's Conference in New Delhi today, Himachal Governor Kalyan Singh stressed upon the need for connecting Himachal Pradesh with Leh through railway line.
Kalyan Singh said that many factors posed challenges for the state which include sharing borders with china, militant activities in Jammu and Kashmir, tourist influx, difficult geographical conditions and danger of natural disasters etc and added that there was a need for enhancing the funds allocation under Border Area Development Programme. He also underlined the need for strengthening infrastructure and police establishments in border districts of the state.
Governor also suggested the centre to bear the entire security expenditure of His Holiness Dalai Lama and Karmapa Lama so that resources of the state could be used for strengthening police force.
Kalyan Singh also asked the centre to enhance the time limit prescribed for completion of developmental works under Border Area Development Programme and construction works of hostels for tribal students from two years to four years keeping in view the tough terrain and difficult topography of the state, limited work period due to harsh climatic conditions and delays in forest clearances etc.