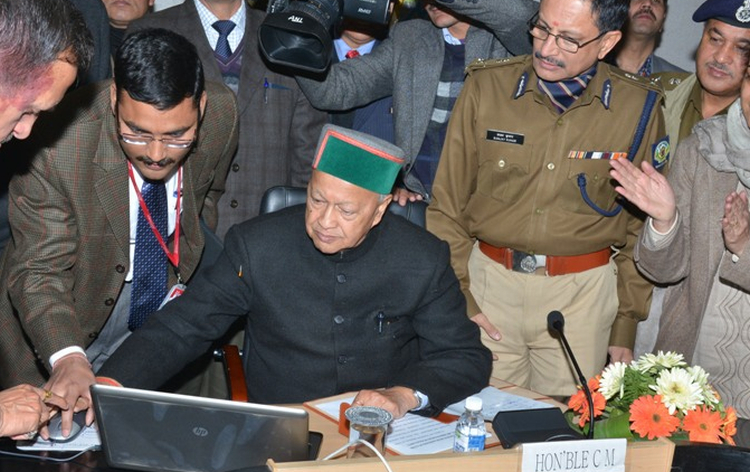 Chief Minister Virbhadra Singh launched the Crime and Criminal Tracking Network System (CCTNS) project in the state from State Police Headquarters, here today.
The Rs. 19 crore project, funded by the Government of India, will help in connecting 177 sites and 114 police stations in the state besides 13 district headquarters, 26 sub-divisional police officers and three police ranges along-with state crime records bureau. It would also connect CID crime branch, 14 control rooms, finger print bureau, forensic science laboratory and 16 CCTNS training centers in the state.
Speaking on the occasion, the Chief Minister complimented the state police for successfully bringing the project to the launch stage. He said state police had continuously been a front-runner in the field of computerization and it had won numerous awards at the national level in this field earlier also. He said that even in this new project, the state police was a front runner and had done better customization of the project than any other state of the country.
Director General of Police Sanjay Kumar said that the project was a Mission Mode Project under the National e-governance plan which had been visualized with key objectives of reaching out to the public in quicker and transparent manner along-with enhancing the working capabilities of the police department.
IG Crime Satwant Atwal gave a detailed presentation of the project and various services that would be provided through it. She informed Himachal Pradesh was first state of the country to go live on latest version of this project.
The Consultant of the system Integrator (Tech Mahindra) O.C Thakur briefed about the citizen friendly features of the project.
The senior officers of the state police department, representatives of Tech Mahindra and TCIL were also present on the occasion.