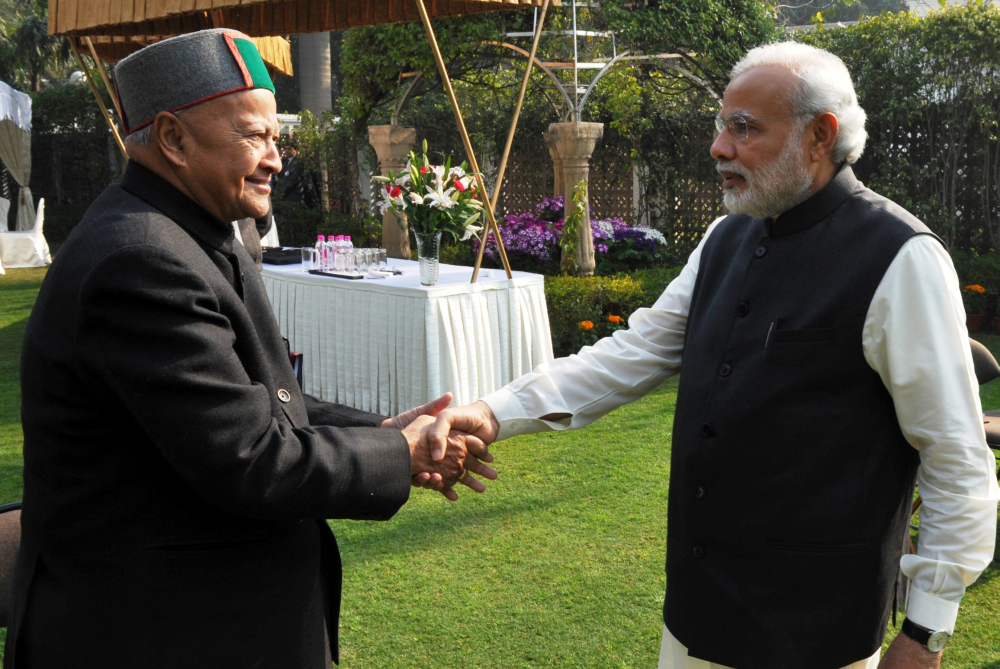 Himachal Pradesh Chief Minister Virbhadra Singh has urged the Union Government to release the remaining central share of Mahatma Gandhi National Rural Employment Guarantee Act (MGNREGA) to Himachal Pradesh as per the approved budget of the State for year 2014-15.
To ensure the effective implementation of MGNREGA and providing employment to all the wage seekers, the Chief Minister in a communication to Prime Minister Narender Modi, expressed his concern about the non-availability of funds to the State under the scheme. He has requested him to issue necessary directions to the concerned Ministry for releasing the state share at the earliest.
The Chief Minister said that Government of India had approved Rs. 761.71 crore labour budget to the State for the year 2014-15 under MGNREGA out of which Rs. 670.71 crore was central share. Rs. 740.58 crore was required for current financial year but the union government had so far released only Rs. 355.43 crore to the State. He urged the Prime Minister to release remaining amount for the successful implementation of the scheme.
Virbhadra Singh said the State Government was implementing MGNREGA in an effective manner and during the last financial year the State spent Rs. 571.22 crore under the scheme by generating 282.47 lakhs man-days against the approved labour budget of Rs. 273.19 lakh man-day's. The State had achieved 103 percent of the labour budget projection during last financial year with sufficient availability of funds provided by the Union Government under the Scheme.
The Chief Minister said that Union Rural Development ministry had approved labour budget projection for the current financial year 276.80 lakh man-days for the State. It was a matter of concern that as per the revised allocation of funds indicated by the concerned ministry during the performance review committee meeting held on 18th and 19th September, 2014, the allocation of central share to the State had been reduced to only Rs. 355.43 crore, he said.
The State had already started implementation of MGNREGA as per approved labour budget said the Chief Minister adding that the substantial reduction in the central allocation would adversely affect the implementation of the scheme in the State.