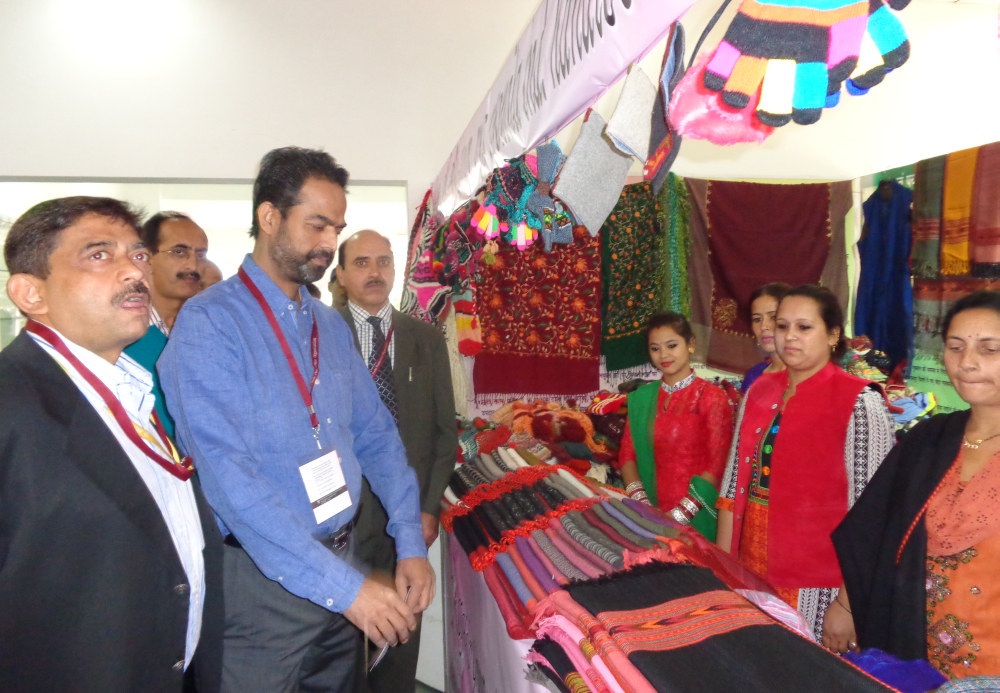 New Delhi: The International Trade Fair of India began here today with great enthusiasm and fan-fare. Pranab Mukharjee, President of India inaugurated the fair and Nirmala Sitharaman, Union Minister of State for Commerce and Industry presided over the function.
This famous trade fair is held every year from 14th November to 27th November at Pragati Maidan, New Delhi.
A.P. Singh, Resident Commissioner of Himachal Pradesh inaugurated the Himachal Pavilion in which 25 sales stalls of different Self Help Groups, 20 display windows and 15 sales counters have been established by different entrepreneurs of the State.
Singh appreciated the efforts of Self Help Groups for active participation in International Trade Fair. He said that the India Trade Promotion Organization, the main body involved in the organization of this International Event, has projected the Theme- 'Women Entrepreneurship' this year. 'The Himachal Pavilion truly reflects the theme as most of the Self Help Groups participating in this trade fair are being managed by women themselves', he added.
Deputy Director, Industry, R.R. Patial, who is also the Incharge of Himachal Pavilion, briefed about the activities and informed that on 22nd November, Himachal Day would be observed by organizing various activities including cultural programme on the occasion. Vivek Mahajan, Deputy Resident commissioner welcomed the guests and hoped that the Kullu shawls, Nurpuri Silk and H.P.M.C. products would remain main attraction for visitors this year also.