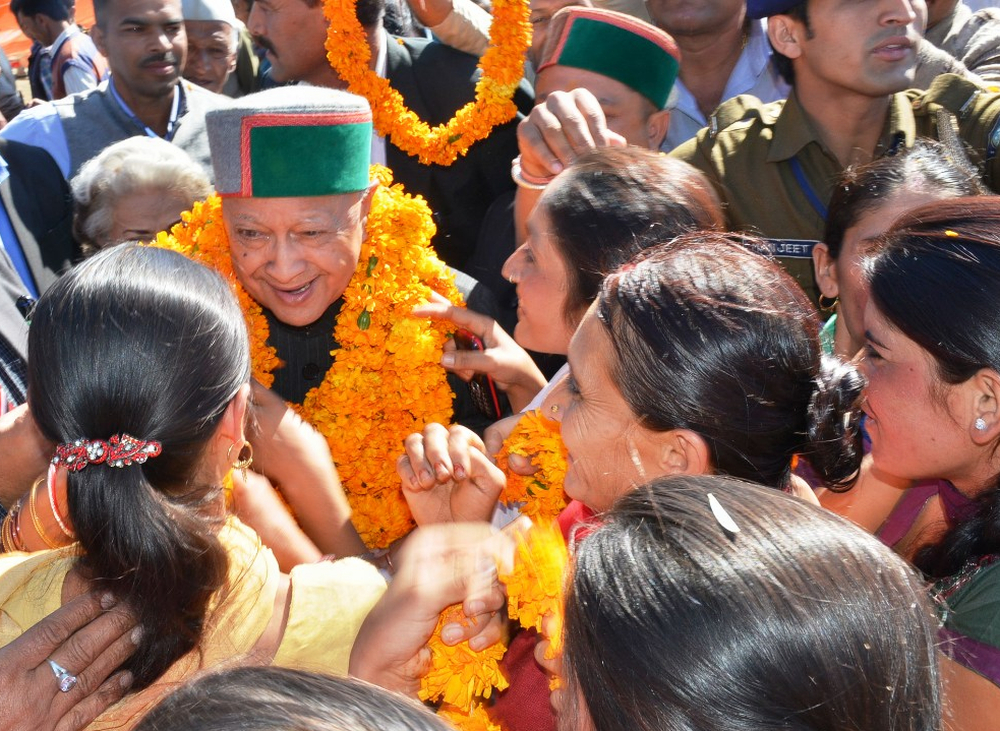 New Delhi: Himachal Pradesh Chief Minister Virbhadra Singh said that the contributions made by former Prime Minister Pandit Jawahar Lal Nehru to shape the modern India were well known and his legacy must be upheld by rising above all political considerations.
Virbhadra Singh said that it was due the vision and foresightedness of Pt. Nehru that today the country has flourished as rich and secular nation with strong economic and social conditions. Pt. Nehru's efforts to modernize the nation were not to westernize it but develop India by incorporating best aspects and good practices of western world, he added.
He was interacting with the media persons at New Delhi today after taking part in inaugural session of two-day international conference on 'Nehru's World View and his legacy' to commemorate the 125th birth anniversary of Pt. Jawahar Lal Nehru being held here at Vigyan Bhawan, New Delhi.
The objective to organize this international conference is to discuss various issues and contributions made to modernize this great nation by the first Prime Minister with the main focus on democracy, inclusion and empowerment. Various international leaders and representatives of different political parties from India and abroad are participating in this event.
Senior Cabinet Ministers of Himachal Pradesh besides Chairmen and Vice-Chairmen of various Boards and Corporations are also participating in the conference.
Remembering the old golden days when he was elected as Member of Parliament in 1962 for 3rd Lok Sabha, Virbhadra Singh said that he was proud of having got an opportunity to closely see the working of Pt. Nehru as Prime Minister. He added the people of Himachal Pradesh would always remain grateful to Pt. Nehru and his love and affection for the people of this hilly State.
He said that Himachal Pradesh was the first choice of Pt. Nehru for his sojourn due to the salubrious climate of the hill State. He said Pt. Nehru did most of his work on his book 'Discovery of India' in Himachal Pradesh itself.
Virbhadra Singh also appreciated the efforts of organizers to make this International Conference a success and expressed hope that the year long commemoration of 125th Birth Anniversary of Pt. Nehru would help in upholding his legacy in real perspective in the country and abroad as well.