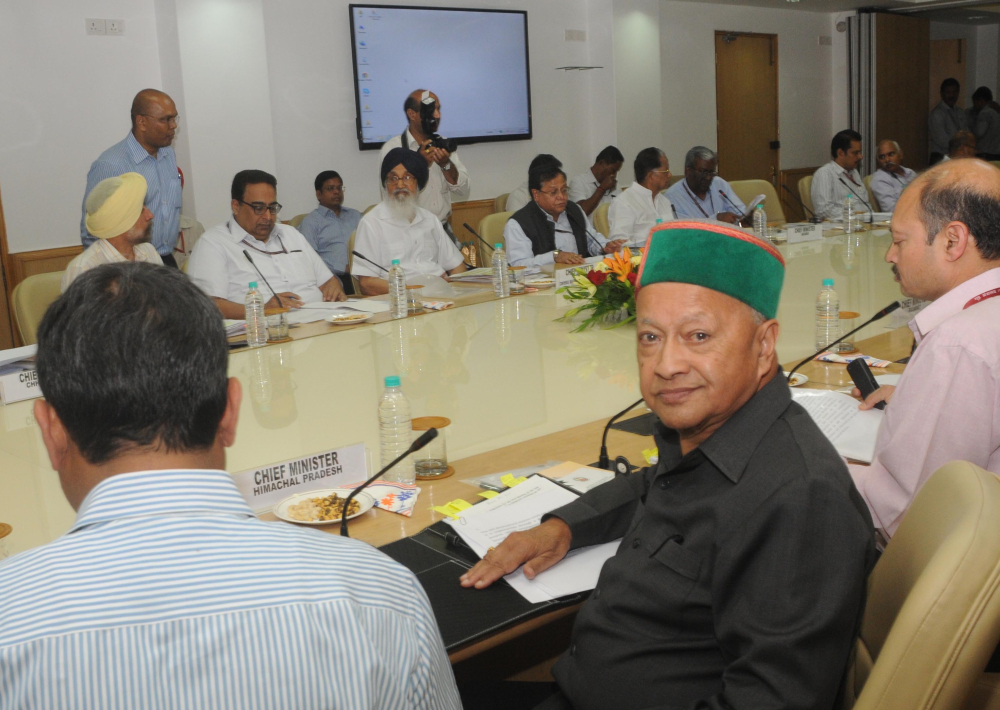 New Delhi: Aiming to meet out the present requirement of skilled manpower of growing industry, Himachal Pradesh Chief Minister Virbhadra Singh has called upon all the democratic institutions and different stakeholders including Civil Society Organizations to come forward to make skill development a mission programme.
In a meeting of Sub Group of Chief Ministers on Skill Development at Niti Aayog in New Delhi today, Singh stressed for the need to initiate capacity building programme in a big way to create enhanced pool of skill providers and trainers in the Country.
Highlighting on the initiatives taken by the Himachal Govt. in the field of Skill Development, the Chief Minister said that our State has created a State Level Skill Development Society to give policy direction, coordinate and implement the skilling activities in the State.
The Chief Minister also stressed for a need to start Employment and Career Guidance/Counseling at 10+2 School and College level apart from creating capacity building and enhancement of Skill Providers.
Virbhadra Singh suggested that the Govt. of India should take a lead in creating a data-base of good skill providers and regularly update it and further suggested that the skill providers could be both individuals and institutions.