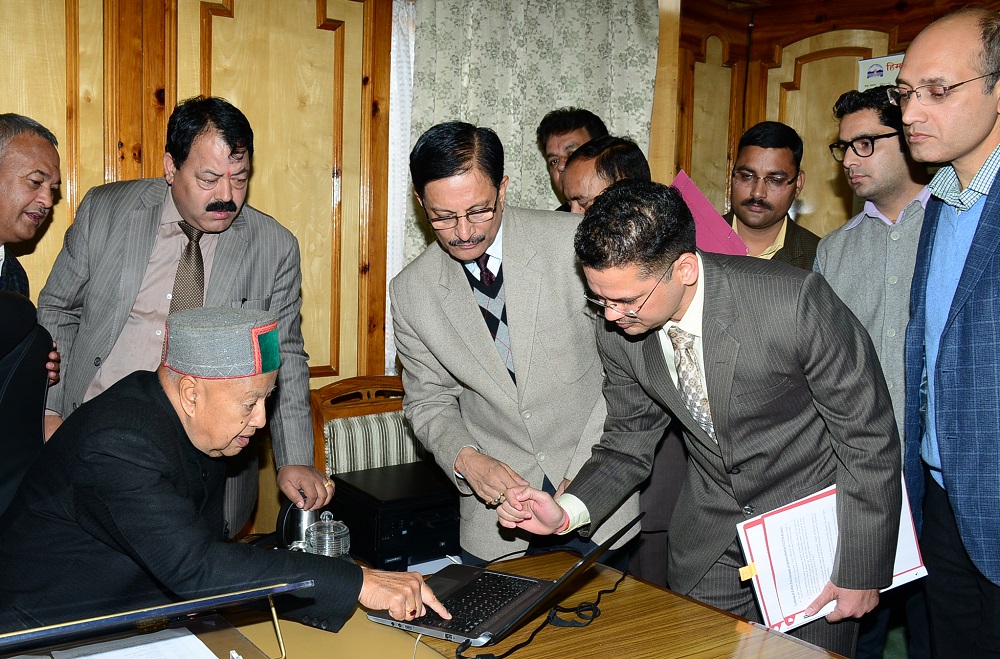 Police Station Sanjauli in Shimla becomes the first Police post of India to be linked with Crime and Criminal Tracking Network & Systems (CCTNS).
This will facilitate the people for lodging online/offline complaints, police verification of job, Tenants, Character verification and migrant labourer registration etc. through police post.
Chief Minister Virbhadra Singh today inaugurated CCTNS system for connecting police posts.
The Police posts of Manikaran in district Kullu, Police Post Solan City and that of Dada Siba in district Kangra were also simultaneously linked to CCTNS.
Chief Minister said that the people in far flung areas of the State and specially the old aged, physically disabled, women folks can lodge First Information Reports (FIR) through the nearest police post also, adding that in future all the police posts in Himachal Pradesh would be linked with CCTNS.
Once, the Police posts are linked with CCTNS software, its daily Roznamcha/Diary can be viewed onlisne by supervisory officer of the police department making it easy to supervise the staff, said a senior police officer of the department.
Himachal becomes the first State in the Country to link the police posts, though the system launched by Chief Minister in 2015 in the State.
DGP Sanjay Kumar said it was a Mission Mode Project under the National e-governance plan which had been visualized with key objectives of reaching out to the public in quicker and transparent manner along-with enhancing the working capabilities of the police department besides improving the law and order.